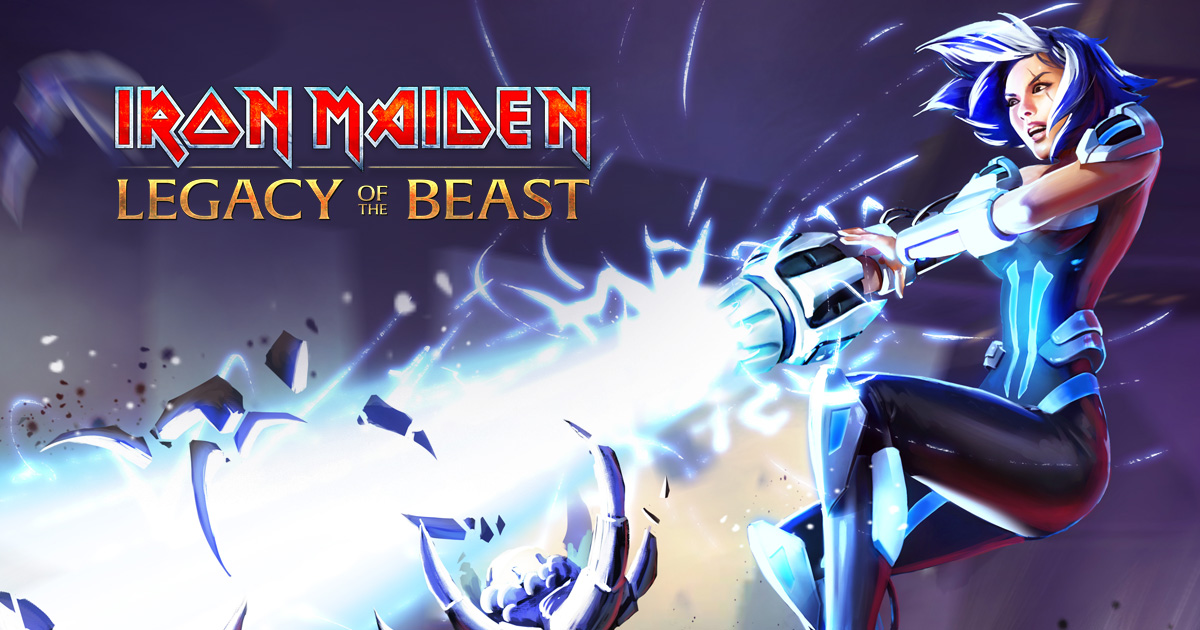 25 Aug

☄️Valkyries have landed! Summon 4 new Heroes in our latest update!☄️

The Valkyries are here!

Come to cleanse the corruption of the Dragon King and his minions, the Valkyries are new characters inspired by a combination of the song "The Longest Day" and the themes of the Brave New World album.

Meet the 4 formidable new Heroes available now in the Book of Souls:

4⭐Ragna, Valkyrie Hunter (Warrior)
4⭐Val, Valkyrie Guardian (Sentinel)
4⭐Eda, Valkyrie Knight (Gunner)
4⭐Astra, Valkyrie Slayer (Assassin)

The Valkyries are available in souls appropriate to their class and rarity, in addition to the returning Brave New World Soul!

Check the LOTB newsfeed for more details on these new characters, as well as all the tuning changes and bug fixes included in this update: http://m.onelink.me/49d39710
The Brave New World Soul is back!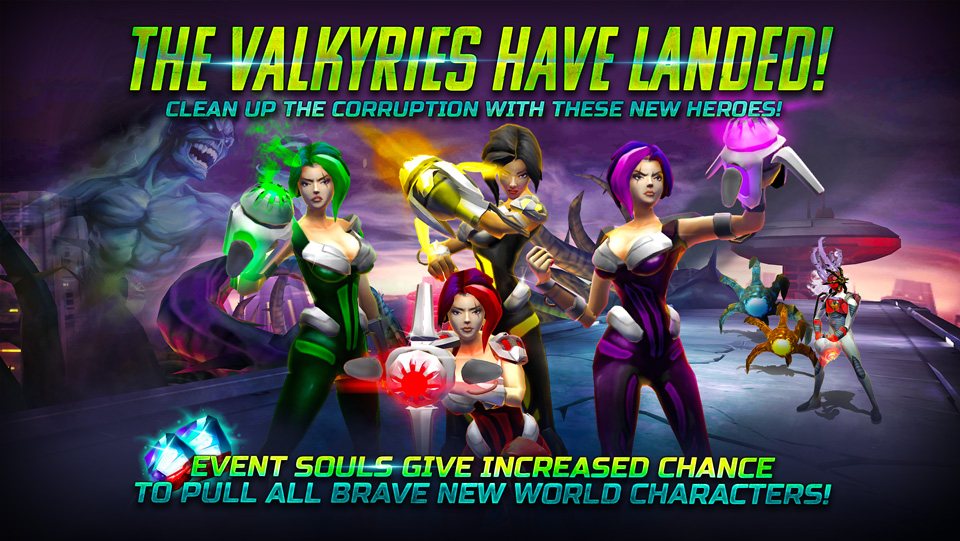 Get the Limited Edition BNW Soul today!
This Soul has an increased chance of producing 21 Brave New World characters. That includes the 4 new Valkyrie Heroes plus:
3⭐Storm Eddie (Assassin)
3⭐Demon Spawn (all classes)
4⭐Corrupt Rescuer (Warrior, Magus, Gunner or Assassin)
4⭐Undead Rescuer (Warrior)
3⭐Undead Rescuer (Sentinel, or Assassin)
4⭐Corrupt Droid (Sentinel, and Gunner)
3⭐Corrupt Droid (Assassin and Warrior)
BNW Souls are guaranteed to produce a 3-5 Star character of ANY class (including Assassin and Gunner!) and have an increased chance of summoning all new and previously released Brave New World characters.
Move quickly! This Soul is only available until August 31! -> http://m.onelink.me/49d39710