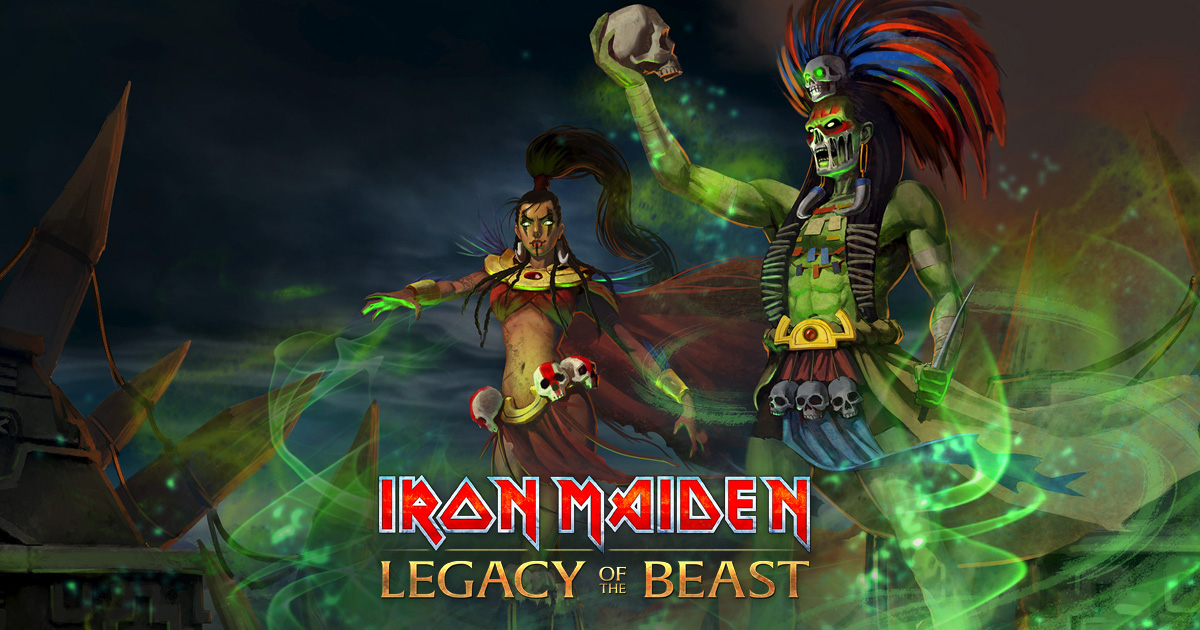 19 Oct

☠️Rise from the ashes of the dead…The Witch Doctor and Mayan Priestess have arrived☠️

Our latest update is packed with new content, fixes, and 5 mysterious new characters.

Bring the world of Iron Maiden to life with the Witch Doctor and Mayan Priestess! Dark magic flows through the veins of these ancient Mayan Warriors. Use the Ritual Soul to get an increased chance of pulling:

5⭐Witch Doctor
4⭐Mayan Priestess (Magus)
4⭐Mayan Priestess (Warrior)
4⭐Mayan Priestess (Assassin)
4⭐Mayan Priestess (Gunner)
5⭐Shaman Eddie

Ritual Souls are guaranteed to produce a 3-5 Star character of ANY class (including Assassin and Gunner!) and have an increased chance of producing the 5 new characters PLUS Shaman Eddie.

These Souls are available from the LOTB Store, or are earnable in our latest Arena event until October 26 at 5pm PDT.
New missions + Satellite 15

Our latest update also introduced more missions, achievements, and an all-new feature!
Check the Challenge tab now and play through over 100 new missions! Complete these and our latest achievements to earn a formidable ally – the CRIMSON PHARAOH DOG.
Collect rewards from Satellite 15!
Every 4 hours one of the rings of the Satellite 15 icon on the Cosmos screen will fill. Tap the icon to earn Gold, Shards, and Runes, and occasionally Ironite, Talismans, or even Skill Shards! A maximum of 2 rings of rewards can be banked and claimed (i.e. fills after 8 hours).
All players will start with basic rewards, but quantities, rarities, and types of rewards improve as players reach higher ranks.
Preview the rewards available based on player rank by tapping the Satellite 15 button on the Cosmos screen when there's no reward to claim.
Improvements and bugs crushed!
We've been hard at work tackling some of the existing bugs in the game, and working on some early game improvements. Some of the specific issues we've addressed include:
Fixed an issue in Brave New World where combat could hang after a character procs an Extra Turn with a skill that destroys the shield of the Dragon King
Fixed an issue in Brave New World where combat could hang when transitioning between waves depending on how enemies are killed in the third "mid-boss" wave
Fixed an issue where a hang could occur in PVE battles relating to Counter, Extra Turn, and reflected damage
Fixed an issue where a hang (or extremely long delay) could occur when Reflect Shields/Thorn Shields/etc were present on both sides of the battle and a lot of damage kickers were being triggered and reflected
Improved the visual quality and stability of the Ailing Kingdom combat environments
Get all the details on our latest update in the LOTB newsfeed: http://m.onelink.me/49d39710