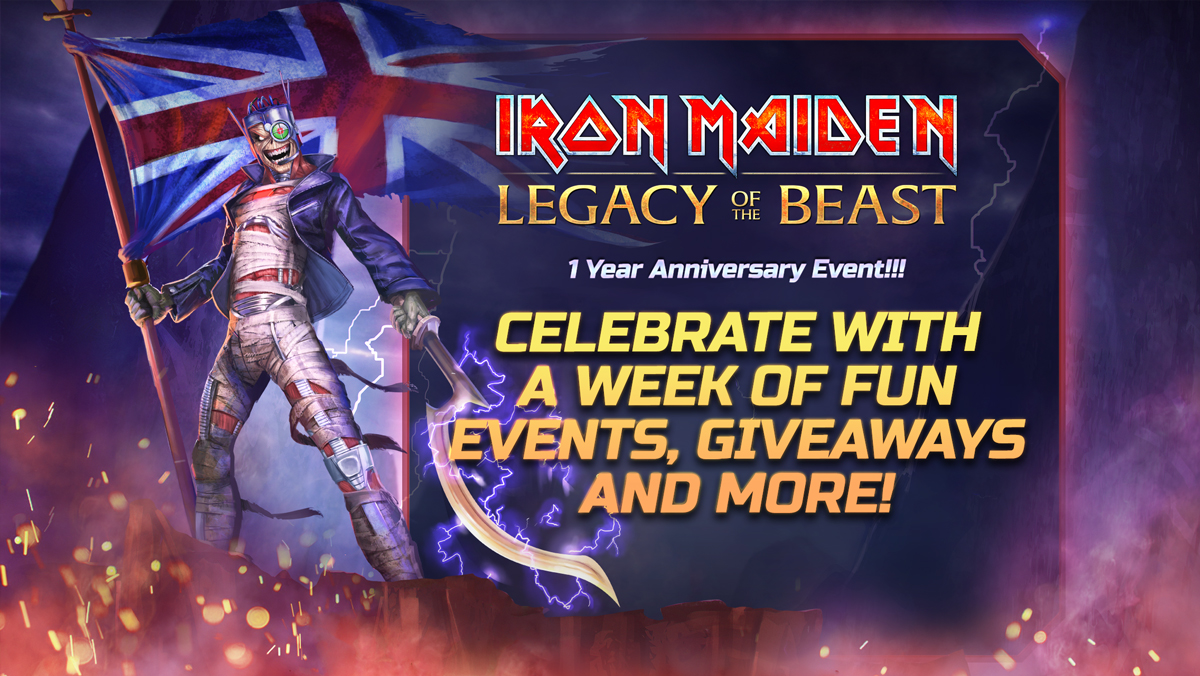 01 Jul

🎉🍻Celebrate our Anniversary week with Events, Giveaways and MORE!

Iron Maiden: Legacy of the Beast is one year old! We've had an incredible year, and want to thank you for your support over the past 12 months.

To celebrate, we're running a number of anniversary week events and giveaways for our community! Be sure to follow us on Facebook, Twitter and Instagram so you don't miss out!

For more details on what you can expect this week, head to the newsfeed in-game or read on!

Bigger rewards and better drops!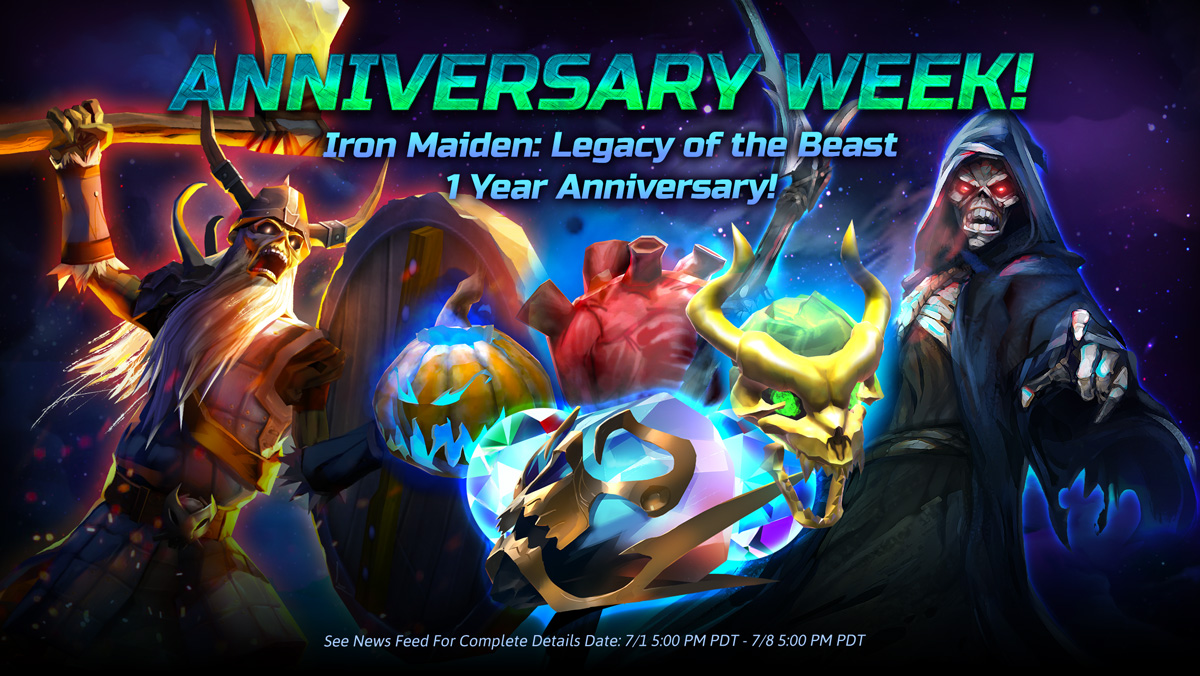 Holy Smoke! Our anniversary week is packed with incredible events!. From July 1-8 you can expect the following:
New daily login rewards! Collect more Ironite and an additional skill shard in the first 6 days of the month!
Rare Souls of all types (including class souls) will have x2 the chance of summoning a 4 or 5 star character!
Precious soul fragments now appear in story missions! Play levels in the Ailing Kingdom, Kingdom of the Sands, Battlefield and Underworld for a chance to earn Precious Soul Fragments!
Also, for the month of July, get 50% off the Legendary Soul available in the Arena store.
Go fight GODS and MONSTERS today -> http://m.onelink.me/c1fa1d73
Up the Irons!