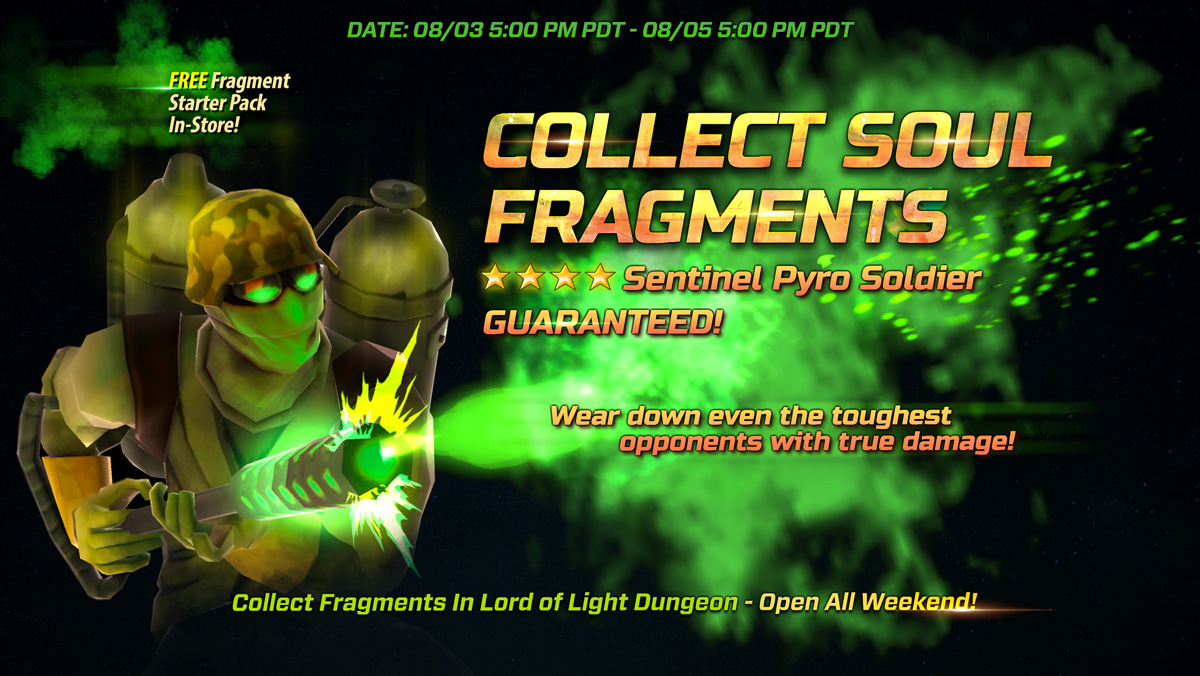 03 Aug

🔥Collect a 4⭐Sentinel Pyro Soldier GUARANTEED in our latest event!🔥

Earn Pyro Soul Fragments in the Lord of Light Dungeons from August 3-5 5pm PDT!

Collect 200 Pyro Soul Fragments & claim a Soul guaranteed to produce a 4⭐Sentinel Pyro Soldier.

The Pyro Soldier is the perfect ally to help you conquer the Lord of Light! This pyromaniac can inflict Flame with his Basic attack, and wear down even the most formidable opponents with continued blasts of True Damage.

Be the last man standing! The Pyro Soldier's Power attack damages an enemy, heals himself, and has a high chance of granting a random teammate Regen HP!

We've placed a FREE pack of 10 Pyro Fragments in the Store to get you started!

See the news feed in-game, for more details!