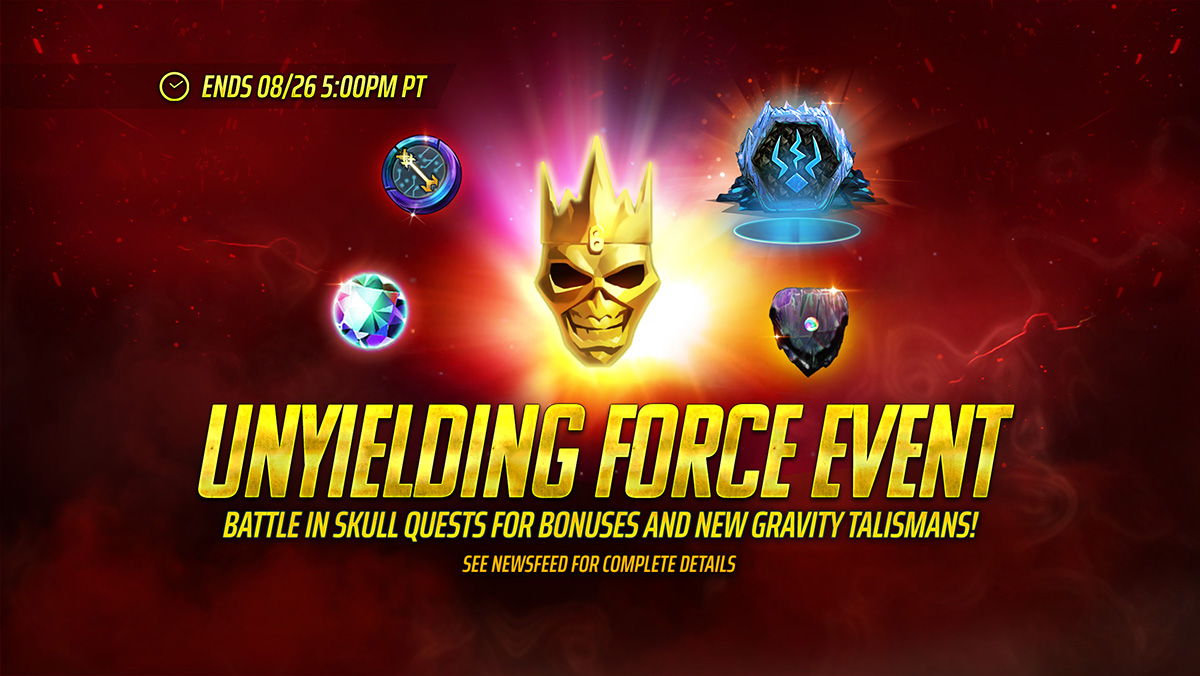 19 Aug

Battle in Skull Quests for a set of new Gravity Talismans!

Earn new 2- set Gravity Talismans!

From now until August 26th at 5PM PDT, complete Event Challenges in Skull Quests to earn a full set of Gravity Talismans, Cosmic Evolution Materials and other valuable rewards!

Gravity Talismans are blue talismans with a 2 set effect. Equip them to increase ATTACK and MAGIC stats for 1 turn at the start of battle. These Talismans also gives a 25% chance to Transfer all Negative Effects, including Silver Effects, to the target after you take an action, and will give you Perfect Hit for 1 Turn if the Negative Effect Transfer is not triggered.

During this event, Skull Quests will also be granting 1 bonus reward, in addition to normal level rewards. Bonus rewards include, Ironite, Gold, Heroic Soul Fragments, Skill Shards and more!