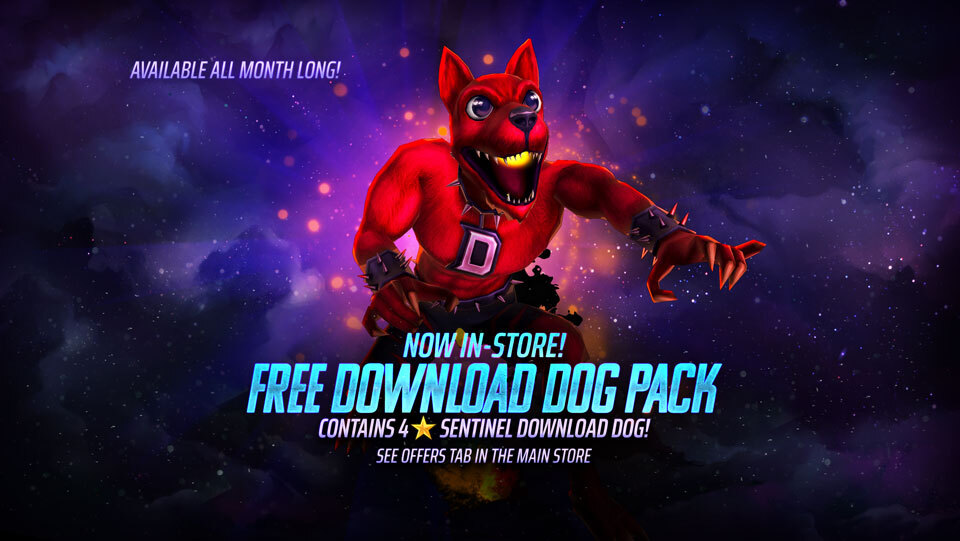 31 Jul

Battle with the Download Dog!

Get the Download Dog Today!

Iron Maiden headlined Download Festival earlier this summer, and now we've teamed up with Download HQ to bring the Download Dog in-game.

Claim your free Download Dog pack now in the Offers Tab of the Main Store!

This vicious canine brings his enemies to heel. His Blood of the Lycan ability can remove all Beneficial Effects and inflict Passive Disable and Bleed on all enemies, while reviving any fallen allies and giving them Heal Shields.

Download Dog is available in store for FREE until August 31st at 5pm PT.