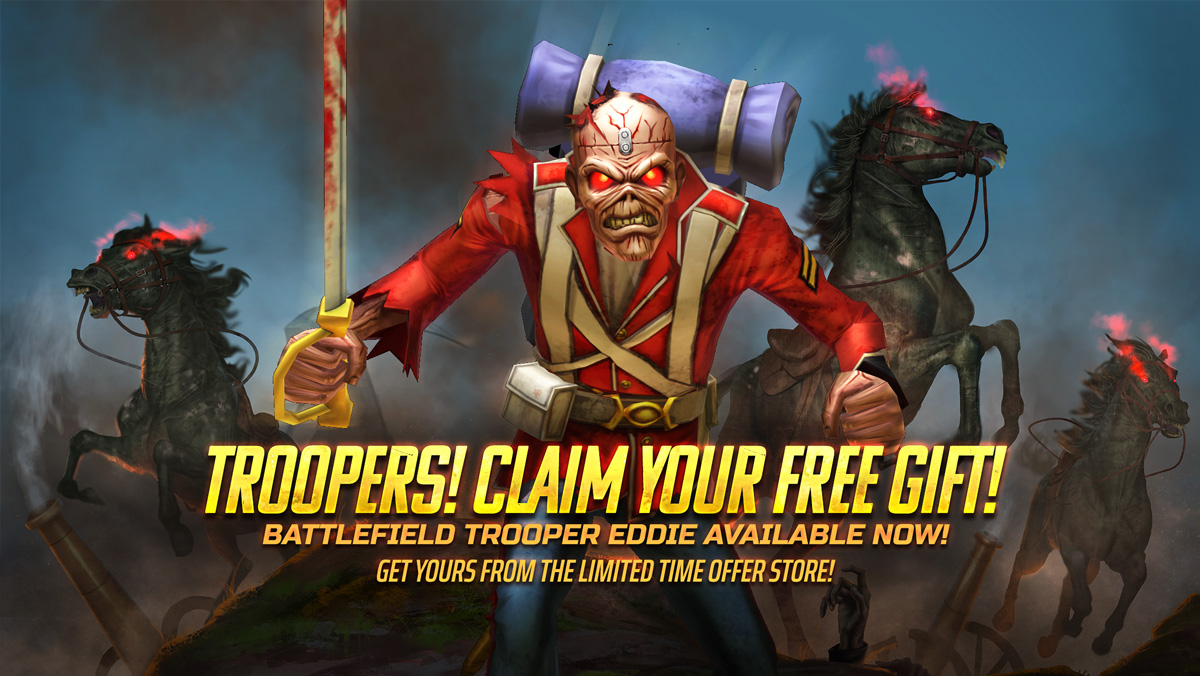 13 May

Battlefield Trooper Eddie Available Now!

Troopers! Claim your Free Gift!

Iron Maiden & the Legacy of the Beast team are gifting players our incredible new game character – 'Battlefield Trooper Eddie';

The bands' tour mascot, Battlefield Trooper Eddie, embodies the spirit of Maiden, he's fought through countless battles but always prevails, ever resilient in the face of adversity.

Watch out for more amazing content coming your way in the next couple months, including the incredible new Wasteland Eddie and an epic new Raid Boss!