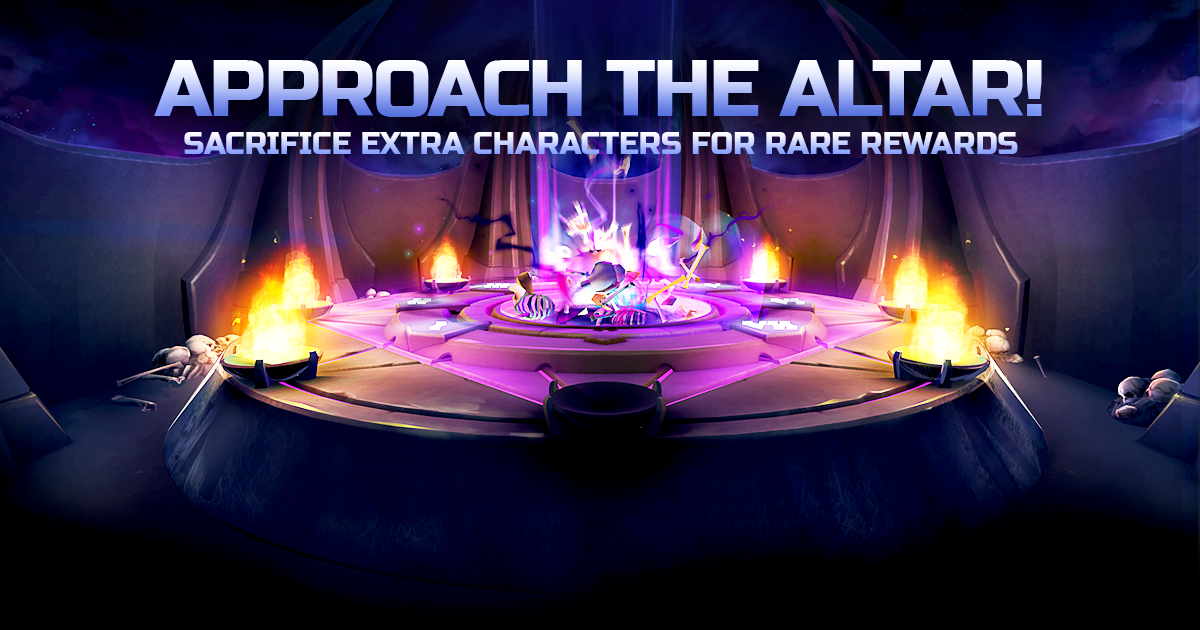 24 Mar

Bring your characters to the slaughter! Sacrifice is here.

Gain Rare Rewards through Sacrifice!

Sacrifice your characters for rare rewards with our latest feature!

The Sacrifice feature, found in the My Team screen, lets you break characters down for their essence to earn all kinds of rewards, from XP Shards and Ironite, to Souls of nearly every kind.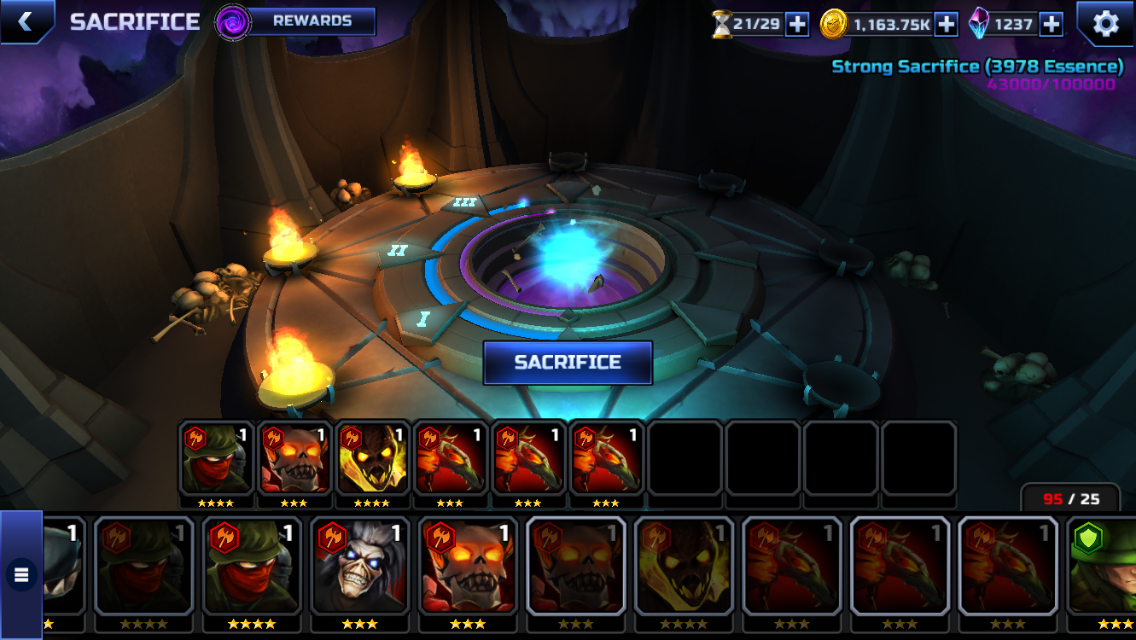 Rewards are tiered based on the strength of your sacrifice. Get the best possible rewards by sacrificing more characters at once (max 10 per sacrifice), and sacrificing rarer/stronger characters (i.e. characters with high levels/star tiers).
View all potential rewards for each tier by tapping the Rewards button in the Sacrifice menu.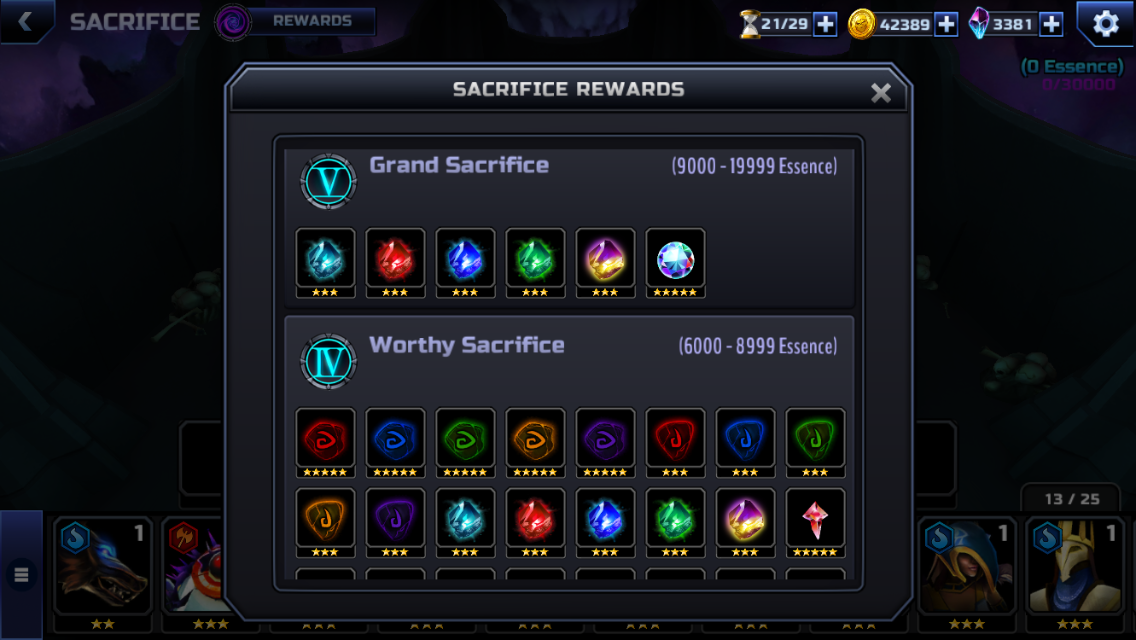 Earn extra rewards with the Vortex Bonus!
Every completed Sacrifice increases your Vortex meter represented by the purple inner circle around the Sacrifice pool. Bigger and better offerings will fill the Vortex even more quickly.
When the Vortex reaches its peak, you'll earn a Vortex Bonus made up of 5 Rare Rewards, that can include Rare Gun/Assassin Souls, Skill Shards, and Legendary Souls!
You can read more about Sacrifice, changes to the PVP matchmaking system, and the bug fixes included in this update on our forums: http://forum.ironmaidenlegacy.com/forumdisplay.php?36-Game-Updates