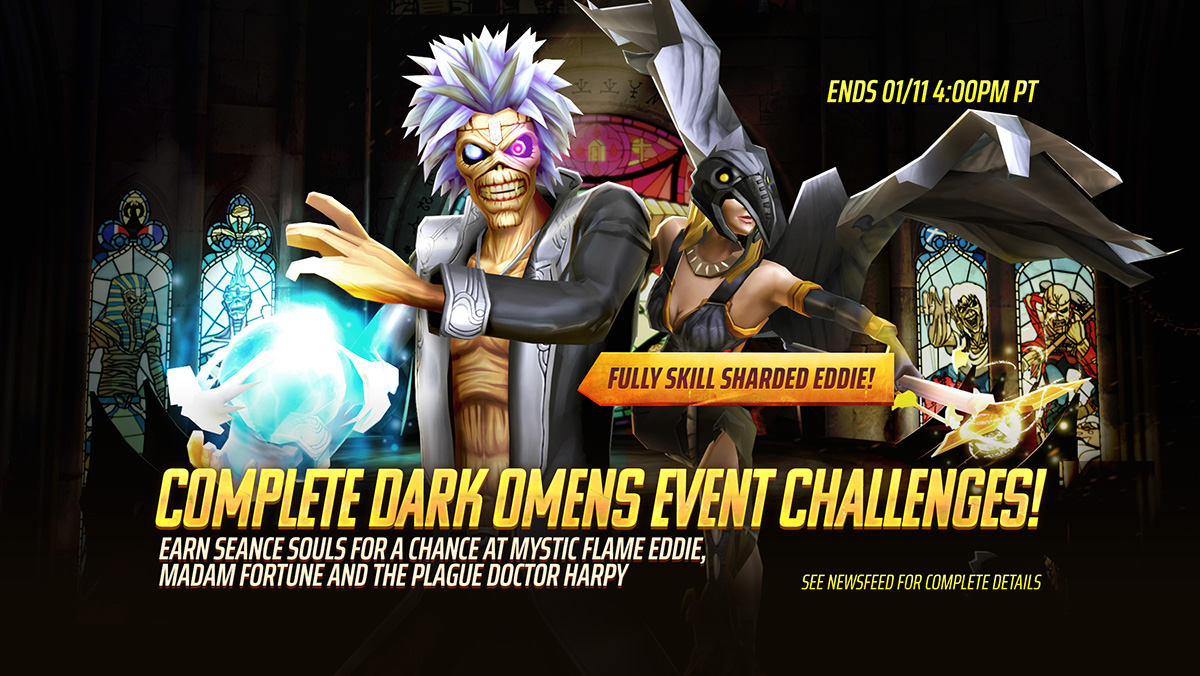 04 Jan

Call forth dark power! Mystic Flame Eddie has arrived in Legacy of the Beast!

Mystic Flame Eddie is making his Legacy of the Beast debut!

This special edition version of Mystic Eddie comes fully skill sharded and armed with the Fifth Element passive, replacing the regular Mystic Eddie fury attack. This ability places a Mystic Flame on up to 2 random enemies at the start of your turn. The Mystic Flame is a Red and Blue rotating flame that appears around enemies.

If this flame is present, it will inflict Freeze for 2 turns, Passive Disable for the duration of battle, and deal additional magic damage equal to 50% of the target's MAX HP each action you take. This passive also extends the duration of Ghost effects on allies and removes Dark Ghost and Doom from all allies at the start of your turn. Finally, Fifth Element revives self and all allies upon death with full HP.

From now until January 11th at 4PM PT, complete new event challenges on the Challenges screen. These reward you for completing specific objectives in the Arena and Gauntlet. Objectives include winning Arena battles using only Basic Attacks, as well as using specific classes, abilities and talismans!

Every Event Challenge cleared will award Seance Soul Fragments, Iron Coins and more!

The Seance Soul is a limited time event soul which guarantees a 3★ to 5★ character of any class. Soul highlights include an exclusive chance of getting Mystic Flame Eddie and Madam Fortune, plus an increased chance of receiving the Plague Doctor Harpy!

See the newsfeed for full Soul and event details!