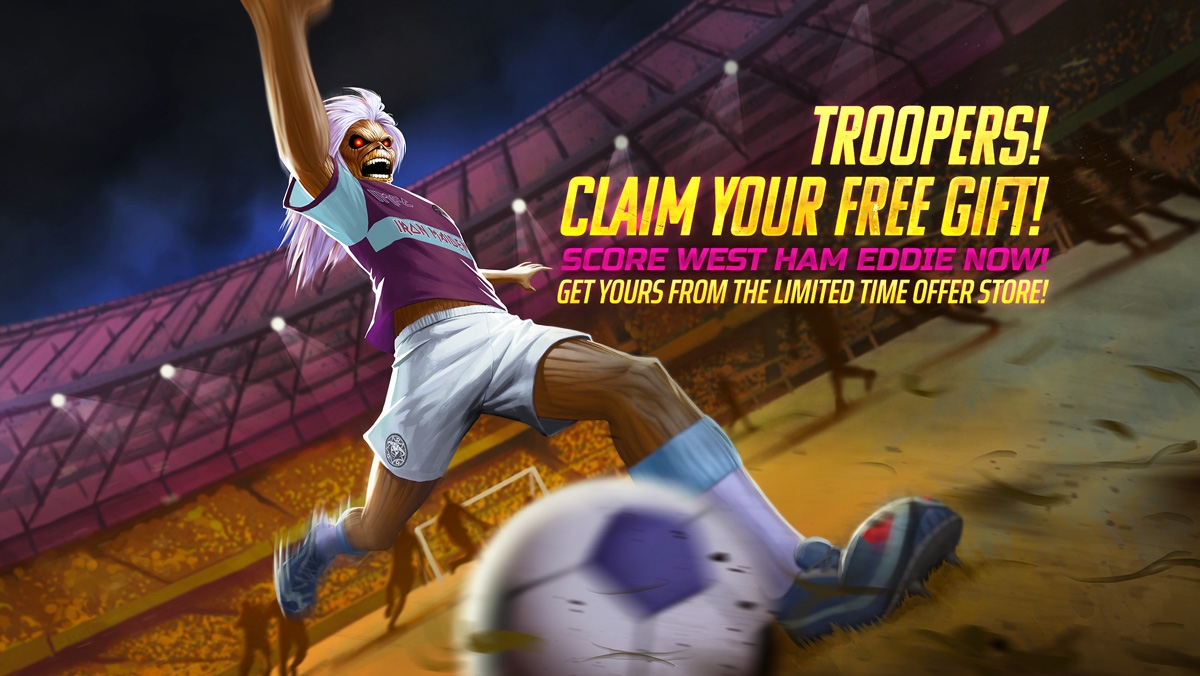 27 Aug

Claim a free West Ham Eddie!

The English Football Premiership kicks off again in a couple of weeks time and in order to get you scoring goals early here's a special free gift in the shape of West Ham Eddie! Steve Harris has always been a die-hard West Ham fan, and has been flying the flag for West Ham on stage for decades, with his bass guitar even featuring the club's iconic logo. Our team designed this Eddie in honor of him back in 2019!

West Ham Eddie is an Assassin class character with the devastating Fury, MVP. MVP deals 4 hits of Random Damage, Transforms Golden effects into random silver effects, and Grants Ascension and Class Advantage to all allies. It also takes the wind out of enemy defences by reducing their Max HP, and inflicting ATK and DEF Down.

Get full character details in the Compendium!

Head to the Limited Time Offers store in the Cosmos to get yours today!