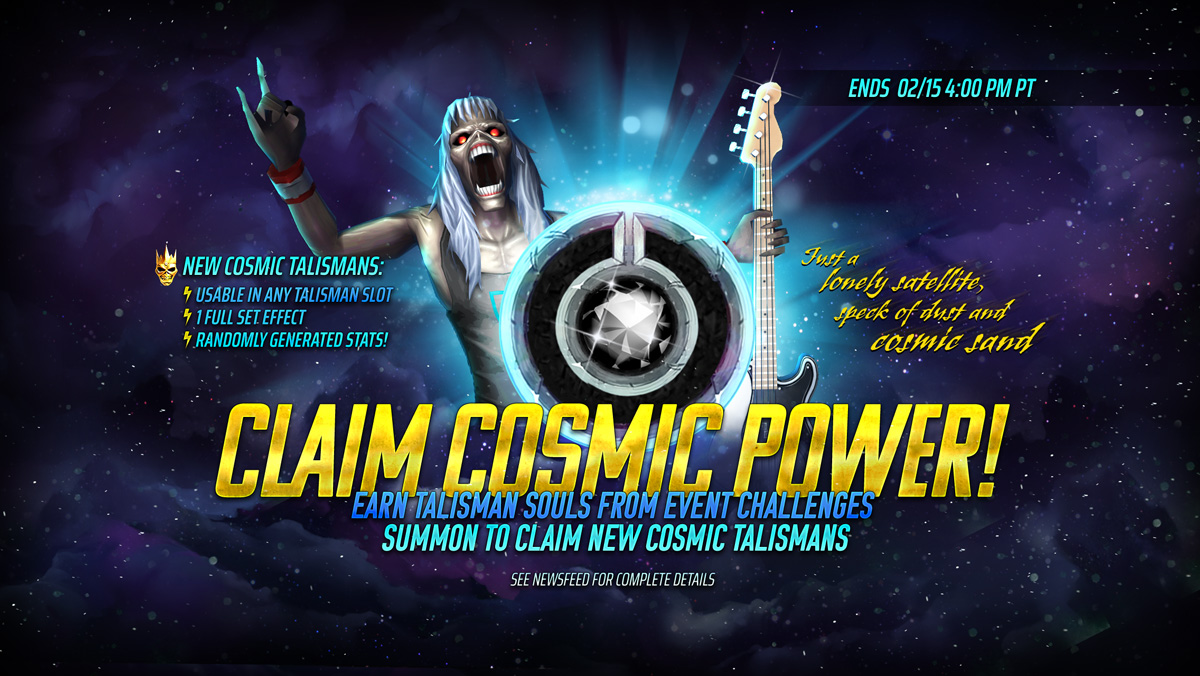 31 Jan

Claim Cosmic Power! Complete Challenges for new Cosmic Talismans!

Earn Talisman Souls from Event Challenges, and summon to claim GUARANTEED Cosmic Talismans.

Cosmic Talismans are a new Talisman type with several unique features:
They can be equipped to ANY talisman slot (regardless of colour restriction)
Each Cosmic Talisman grants 1 full set effect
Their stats are randomly generated (they have no sub-type)
There is a limit of 1 Cosmic talisman per character
From January 31st until February 15th at 4pm PT, complete Power Up and Evolution themed Event Challenges to earn a variety of rewards including Frontier Coins, Seventh Son Eddie Fragments and Talisman Soul Fragments.
400 Talisman Soul Fragments = 1 Talisman Soul!
The Talisman Soul is a unique Soul that is guaranteed to summon both a 5⭐ Gold Idol and a random Tier 1 -to- Tier 3 Cosmic Talisman!
Power up your team and earn Cosmic Talismans today: http://m.onelink.me/49d39710