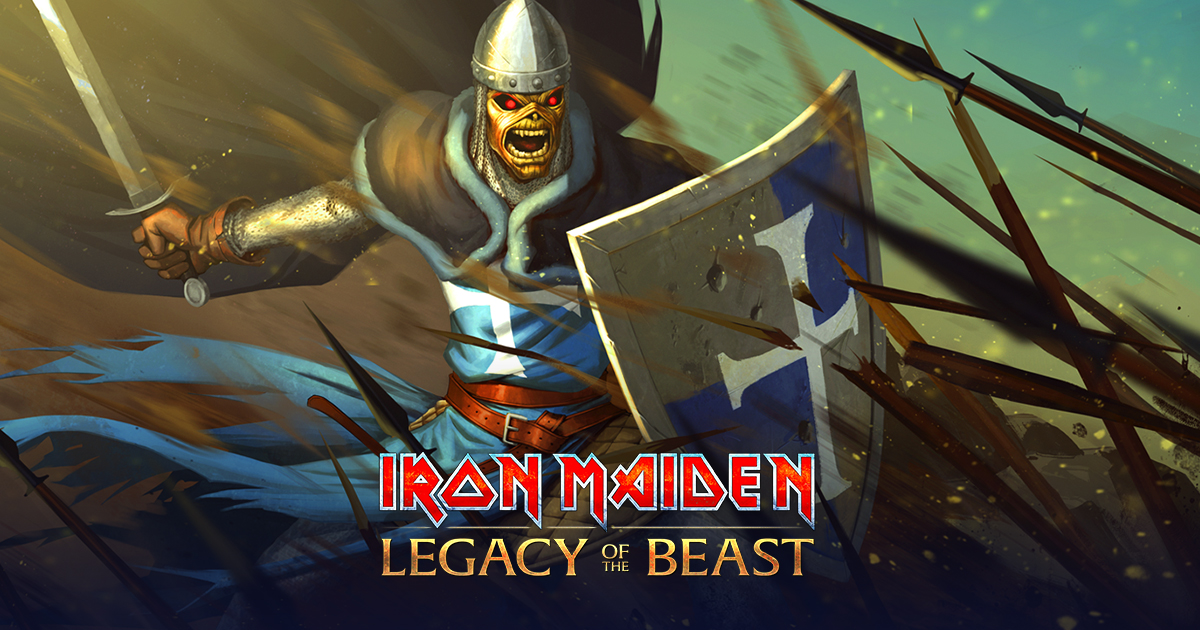 06 Sep

Crusader Eddie Judges the Unworthy!

There'll be penance to pay when it's judgment day..

Keeper of the Eternal Flame, Crusader Eddie, is available NOW in Iron Maiden: Legacy of the Beast!

Call upon your inner strength and strike with almighty power! This 4⭐Magus is a single-target attacker that can remove Immunity and Immortality effects and inflict Magic Burn with every attack.

Crusader Eddie is a permanent addition to the Book of Souls, and is available from all Souls that correspond with his class and rarity.

For a limited time, Judgement Souls will offer the best chance of summoning Crusader Eddie! These Souls are available in packs of 1, 3 or 10 from the LOTB Specials Store. They can also be earned by playing in the Brave New World Dungeons!

Get all the details below, or in the LOTB newsfeed -> http://m.onelink.me/49d39710
Judgement Day starts now!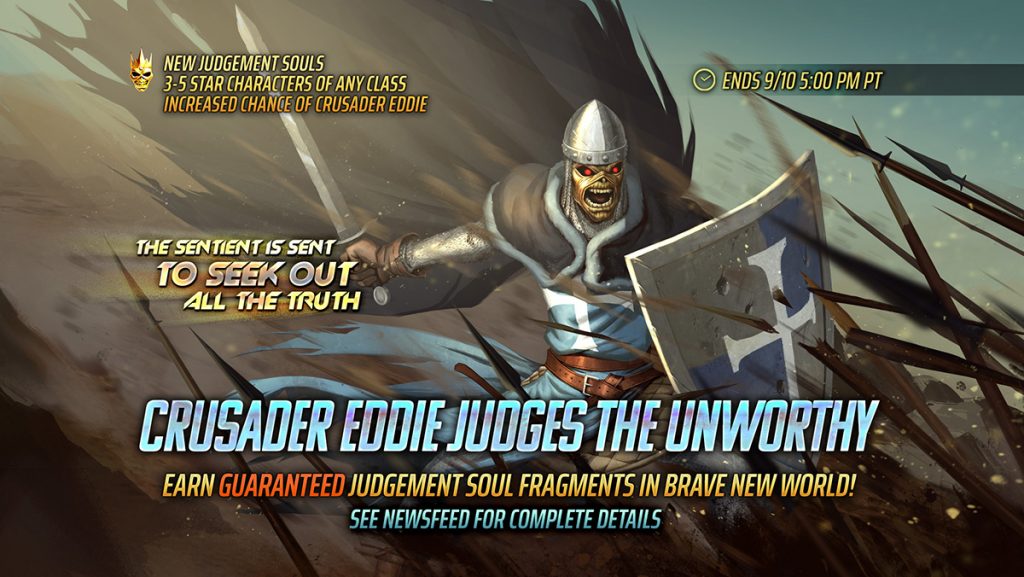 From September 6th to the 10th at 5pm PT, play in the Brave New World Dungeons to earn GUARANTEED Judgement Soul Fragments!
Every victory in these dungeons is guaranteed to drop Judgement Soul Fragments in amounts of 5, 10, or 25. In addition, because these fragments are rewarded for every win in the dungeon instead of from event challenges, you can keep fighting to earn more souls!
200 Fragments = 1 Judgement Soul!
*NOTE: Guaranteed fragment drops will not occur for any Brave New World quest clear if that is the first time you've cleared that quest. You will instead get the guaranteed Ironite, Evo Rune, and related rewards you'd normally get for first time clears, based on the floor in question.
Any subsequent successful level clears will grant the typical rewards PLUS the guaranteed Judgement Soul fragments.
Enter the fray today: http://m.onelink.me/49d39710