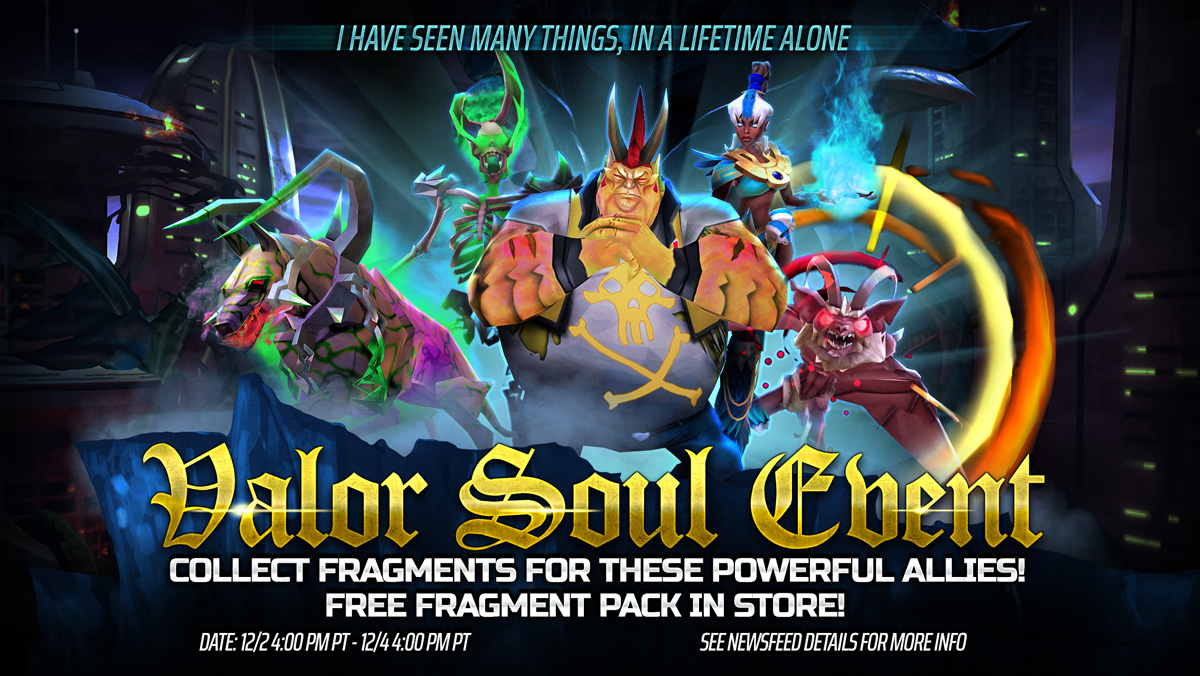 02 Dec

Earn a guaranteed 4⭐ character with the Valor Soul!

Face the Dragon King today!

From December 2nd to December 4th at 4pm PT, each battle in any of the three Brave New World dungeons has a chance of dropping Valor Soul Fragments.

Collect 200 Valor Soul Fragments and you can redeem them in the Book of Souls' Fragments screen for one of the following 4⭐characters:
Angel of Fear (4⭐Warrior)
Mayan Priestess (4⭐Magus)
Soulless Demon (4⭐Sentinel)
Hellraiser (4⭐Gunner)
Death Dog (4⭐Assassin)
Valor Soul Fragments will typically drop in groups of 5 or 10 fragments, but if you're lucky, you could earn 50 fragments from one battle! There's no limit to how many Valor Souls you can earn, so start collecting now!
To help get you started, we've placed a FREE 10 pack of Valor Soul Fragments in the LOTB store.
Play now -> http://m.onelink.me/49d39710