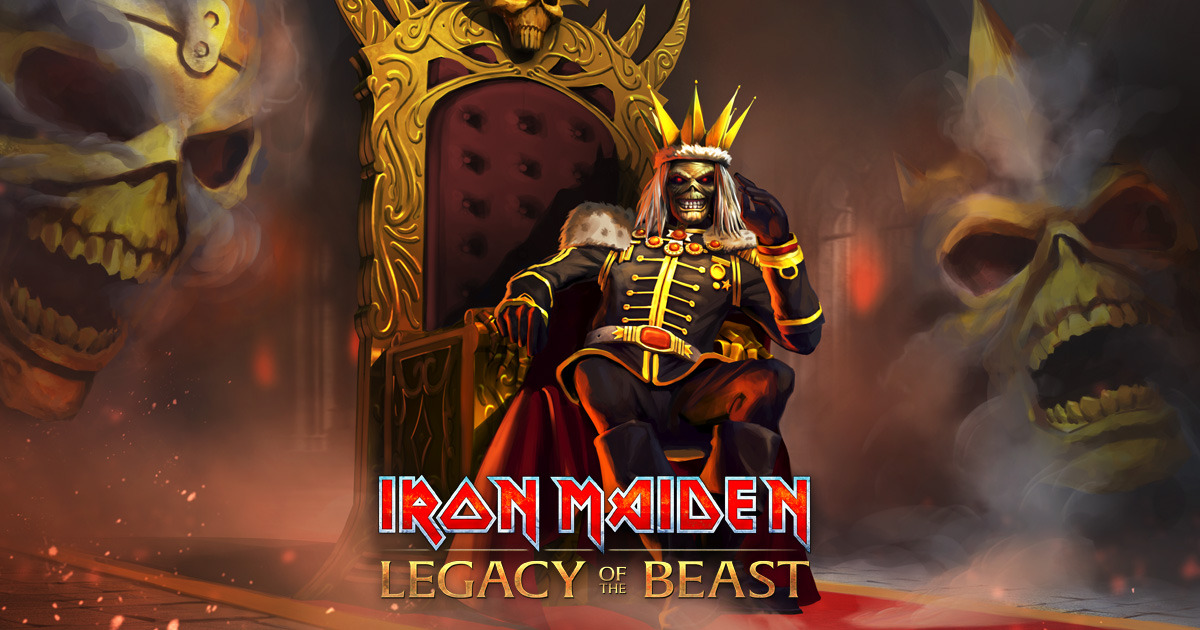 18 Dec

Edward the Great graces LOTB! Collect him in our latest update

The 3 Kings of Christmas have arrived…

Take a knee, and show some respect! Edward the Great is now available in Iron Maiden: Legacy of the Beast! Our art team was inspired by the cover art of Edward the Great: The Greatest Hits album when they designed this new character!

This magnificent Eddie is the ultimate Anti Anti-Magus with a wide variety of guaranteed buff removal effects, plus the ability to manipulate and provide various beneficial effects for himself and allies.

Sacrifice to save the king! Use Edward the Great's Power attack, Knight's Honor to grant Sacrifice status to allies for 3 turns. Should any of your loyal subjects fall in battle, an active Sacrifice status will ensure they have not died in vein, and will grant a full heal to your team!

Edward the Great is a permanent addition to the Book of Souls, and is available from all Souls that correspond with his class and rarity.

For a limited time, Christmas Souls will offer an increased chance of summoning Edward the Great!

Get all the details below, or in the LOTB newsfeed -> http://m.onelink.me/49d39710
Christmas Souls available now!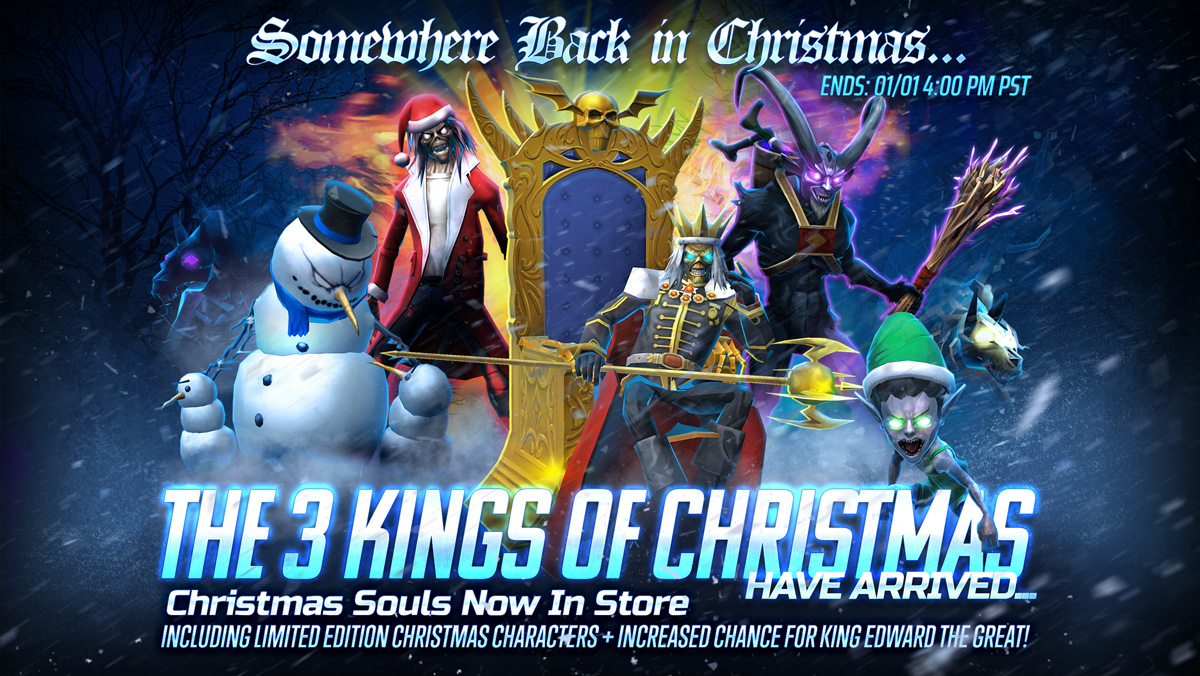 The Christmas Soul is a special limited time soul guaranteed to produce a 3-5⭐character of ANY class that includes a wide variety of highlight characters, some new, some old! Not only is this your exclusive avenue to get the following seasonal Christmas characters, it'll have an increased chance of summoning the new Edward the Great:
❄️Krampus (Assassin)
❄️Coalgiver Eddie (Warrior)
❄️Elf of the Damned (Sentinel)
❄️Possessed Snowman (Magus)
❄️Cheering Wickerdeer (Gunner)
❄️Festive Wickerdeer (Sentinel)
❄️Hunting Wickerdeer (Assassin)
Christmas Souls are available in packs of 1, 3 and 10 from the LOTB store today. Act now! These Souls will disappear on January 1 at 4pm PT.
Quest timers!
Inspired by community threads and player discussions throughout the community, we've added a new feature – Quest Completion Timers.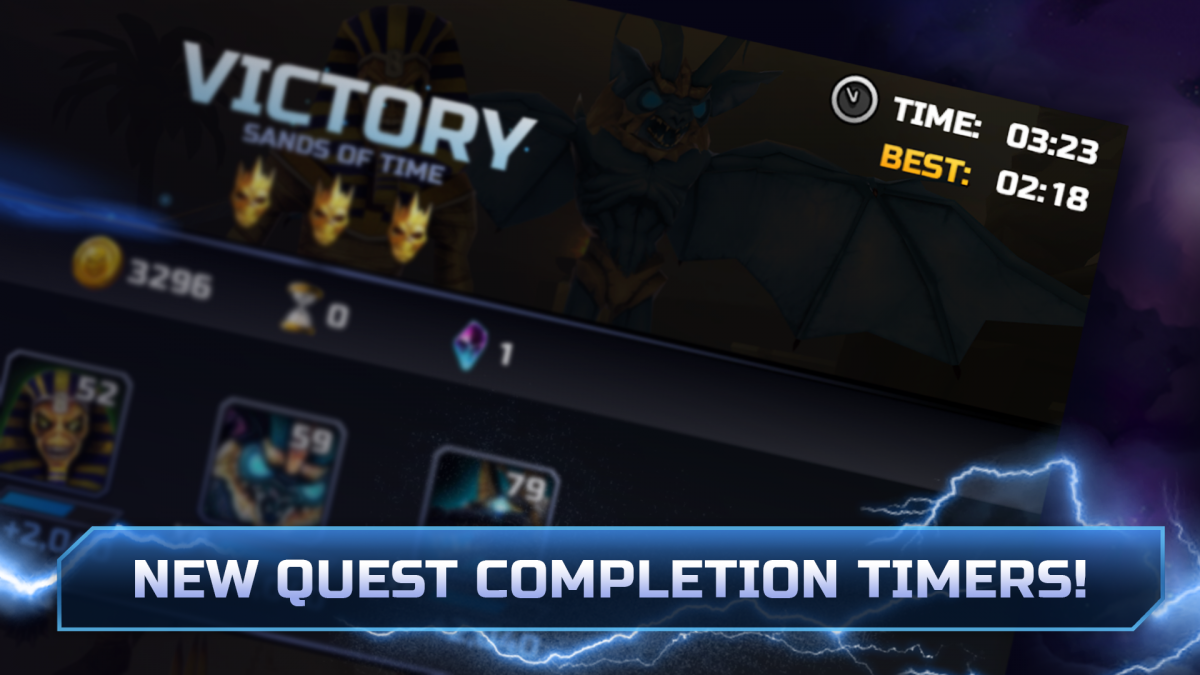 The game will track your current and best times for all Cosmos and Time Rift battles. Share your strategies with your troopers and aim for the fastest times!
Bug Fixes and Improvements!
A number of bugs have been crushed for this update. Some issues solved and improvements made include the following:
Max Character Inventory increased to 300 (up 100)
Fixed an issue where you couldn't get progress for missions that look for equipped talismans on characters, if that character was a Trooper
Fixed an issue causing some players to be unable to get the rewards of completed challenges
Fixed a flaw in asset management logic that could cause the install size of the app to bloat
Fixed an issue where a Trooper's last time played may be incorrectly reported
Read more about this update, and other bugs we've solved in the LOTB newsfeed: http://m.onelink.me/49d39710