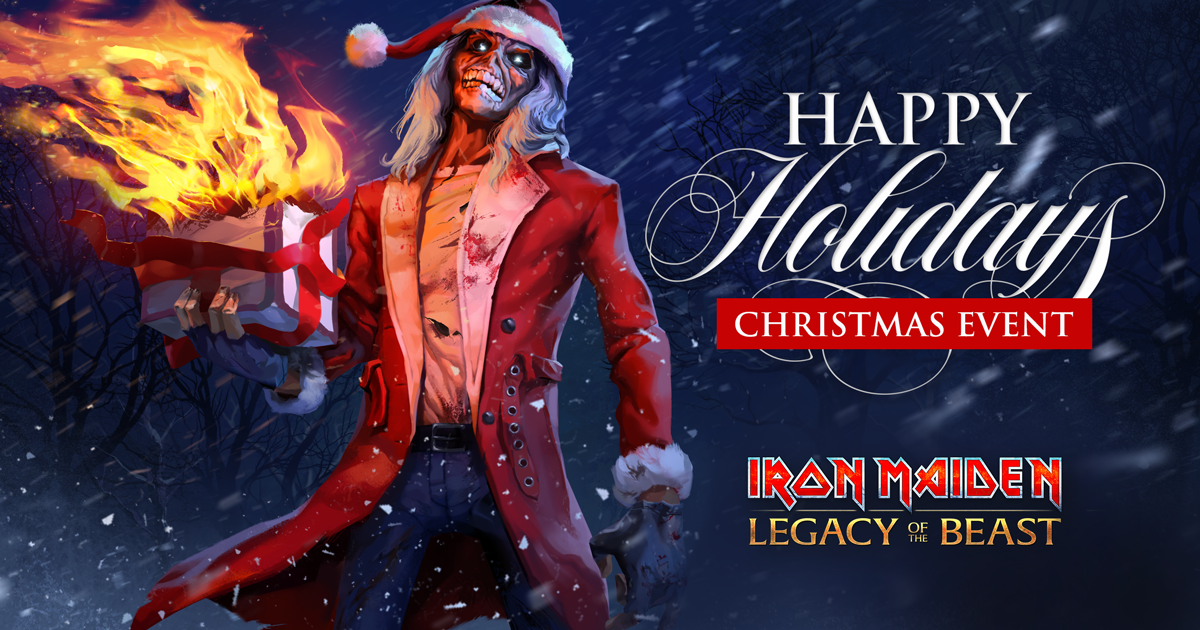 21 Dec

Legacy of the Beast Christmas Event on now!

Christmas has come early!

5 exclusive characters including Coalgiver Eddie are available now!

Redeem the Christmas Soul and get an increased chance of receiving the following **characters:
Coalgiver Eddie (4* Warrior)
Cheering Wickerdeer (3* Gunner)
Hunter Wickerdeer (3* Assassin)
Festive Wickerdeer (3* Sentinel)
Possessed Snowman (3* Magus)

The Christmas Soul is guaranteed to drop a 3-5 Star character of ANY class (including Gunner and Assassin!) and has a higher chance of producing the above characters!
These limited edition characters disappear from the Book of Souls forever on January 5th! Win them now and play with them all year long!
**These characters can still be summoned from the Souls they would normally be found in based on rarity and class throughout this event. Only the Christmas Soul provides an increased chance of summoning.