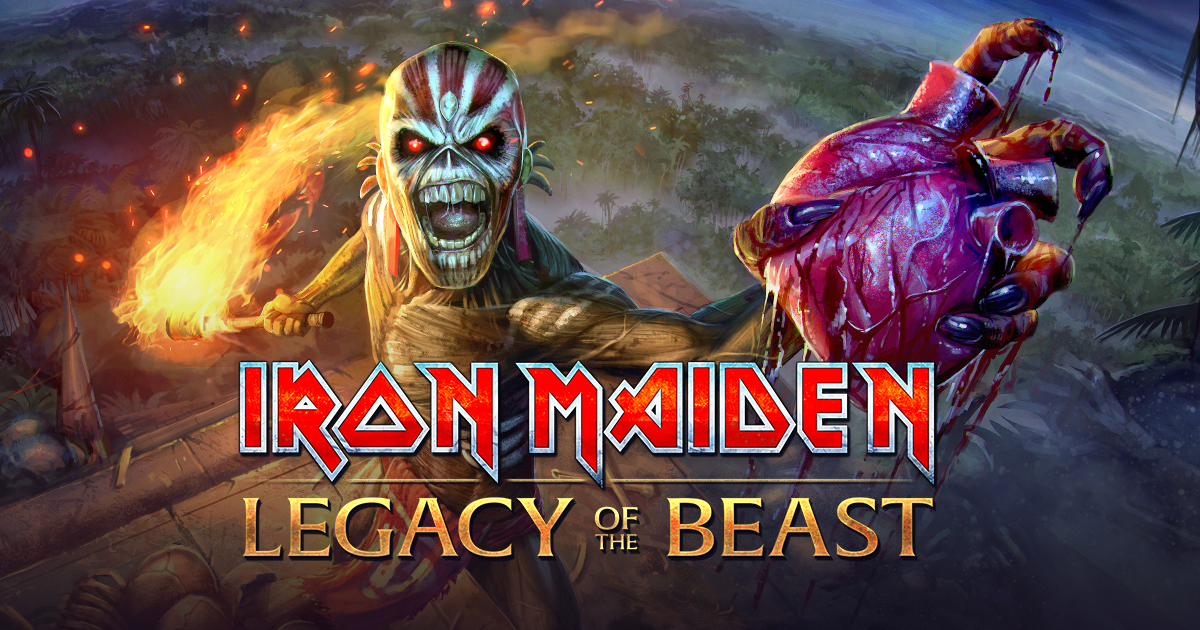 20 Apr

Shaman Eddie and the Mayan Arena are available now!
Go Ed to Ed in the Mayan Arena!
To celebrate the kick off of the #BookofSoulsTour we've released a new version of the Arena inspired by the Book of Soul's vinyl gatefold artwork.
Scattered with bones and looming above a dense rainforest, the Mayan Arena provides an all-new PvP battle setting!
What do you think of the Arena's new look? Let us know on Facebook, Twitter or Instagram!
You can learn about all the new additions and fixes available in this update here: http://forum.ironmaidenlegacy.com/showthread.php?5410
Shaman Eddie is poised to strike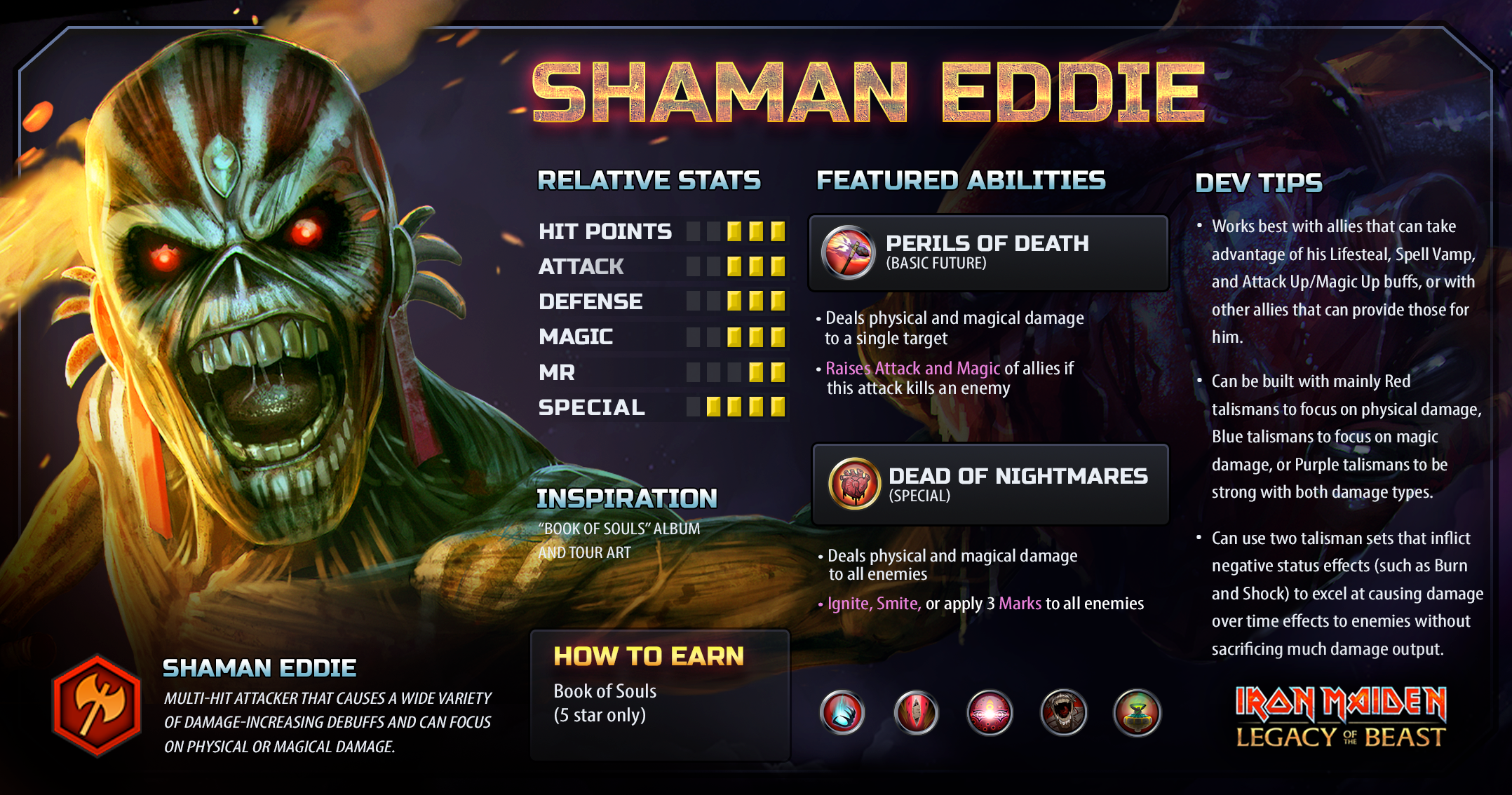 This wicked 5 Star Warrior has just been added to the Book of Souls.
Shaman Eddie is a brutal multi-hit attacker that confounds his enemies with a wide variety of damage-increasing debuffs! He can be built to focus on dealing out either physical or magical damage.
Discover more about Shaman Eddie in the Character Section of the LOTB forum: http://forum.ironmaidenlegacy.com/showthread.php?5408
You can pull Shaman Eddie from Rare Souls, Rare Warrior Souls, Legendary Souls, and for a limited time, the Sacrificial Soul!
The Sacrificial Soul provides characters of all 5 classes, and gives you an increased chance of pulling Shaman Eddie!
Sacrificial Souls are available in the Store, or can be earned for free through our Sacrifice feature until April 29 at 5pm PST.
Get more details on our Sacrificial Soul event here: http://forum.ironmaidenlegacy.com/showthread.php?5409