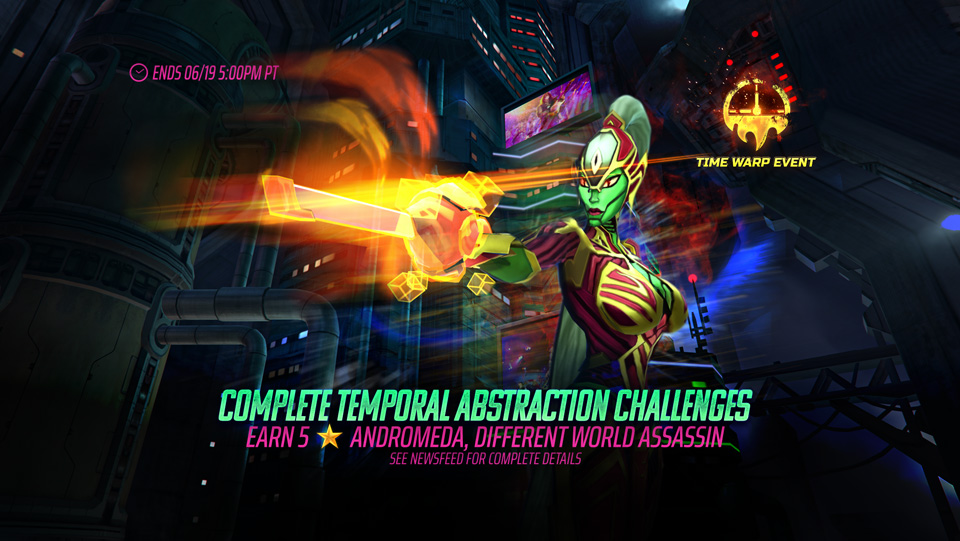 12 Jun

Temporal Abstraction (Variety) – Chance at 5⭐Different World Assassin and more!

From now until June 19th at 5PM PT, complete event challenges to earn rewards such as Chronos Cores, various Awakening Materials, Battle Flags and more!

Chronos Cores can be traded in store for a 5⭐Different World Assassin, Cosmic Future Past and Cosmic Vision Talismans.

Note: At the end of this event, any unspent Currency will be automatically converted into Precious Soul Fragments at a 10% rate.

Battle Flags is the event currency of our Time Warp event running until June 30th 5pm PT.

Trade your Battle Flags in the Event Store for rare rewards including 5⭐ Future Past Eddie, Cosmic Grim Reaper Talismans and Cosmic Storm Herald Talismans and more!

You can learn more about this featured event in the Time Warp event post!

Event Store Additions:

💠We have a number of limited-time offerings for various in-game currencies available in the Event Store! Head to the store for the full list of offers.
💠Grab an additional boost of Event Currency to trade for more items in the Event Store. This pack also contains Talisman Soul Fragments, Frontier Coins, Ironite and more!