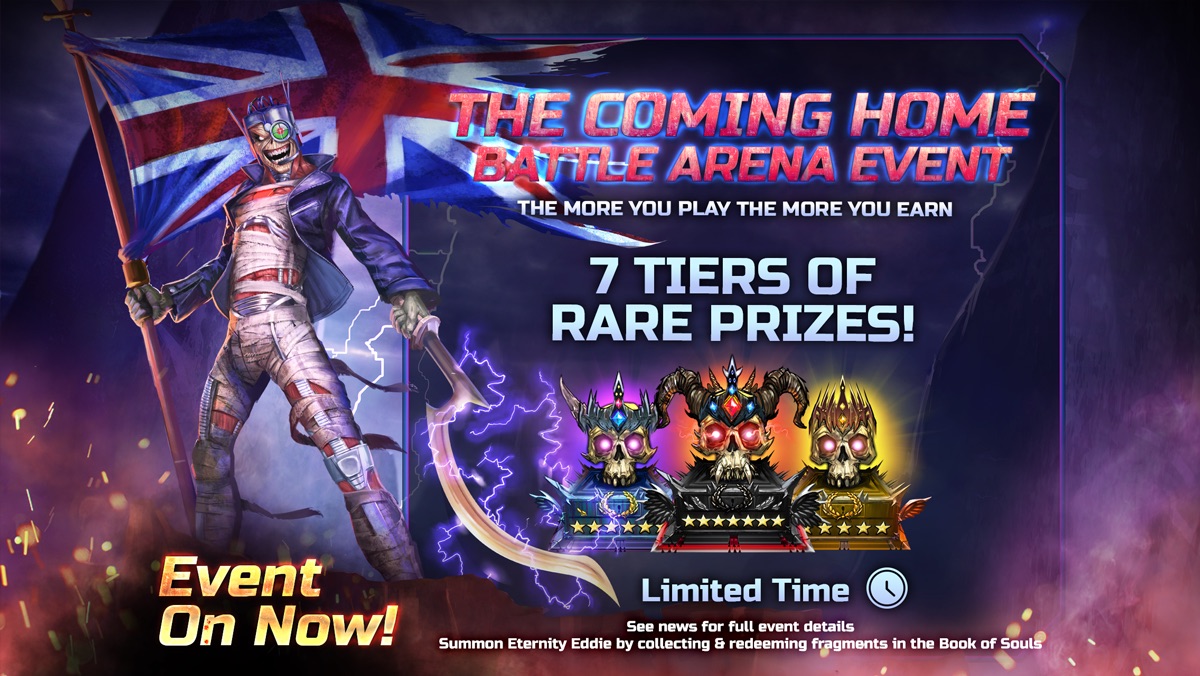 27 May

The Coming Home Battle Arena Event!

Iron Maiden return to London this weekend for the final UK dates in their 'Book of Souls' World tour, and like dedicated Troopers it's time to celebrate and suit up for the Arena!

We're giving away a wealth of great rewards just for participating.

Win or lose you get a point. Points earn you rare rewards and are based on total battles played. (Sorry draws don't count!)

Rewards include Eternity Fragments, collect enough fragments for the incredible Eternity Soul where you can summon Eternity Eddie, The Clairvoyant, Beelzebub or Wrath. Other rewards include Rare Gun/Assassin Souls, Rare Souls, Skill Shards, Ironite and Gold.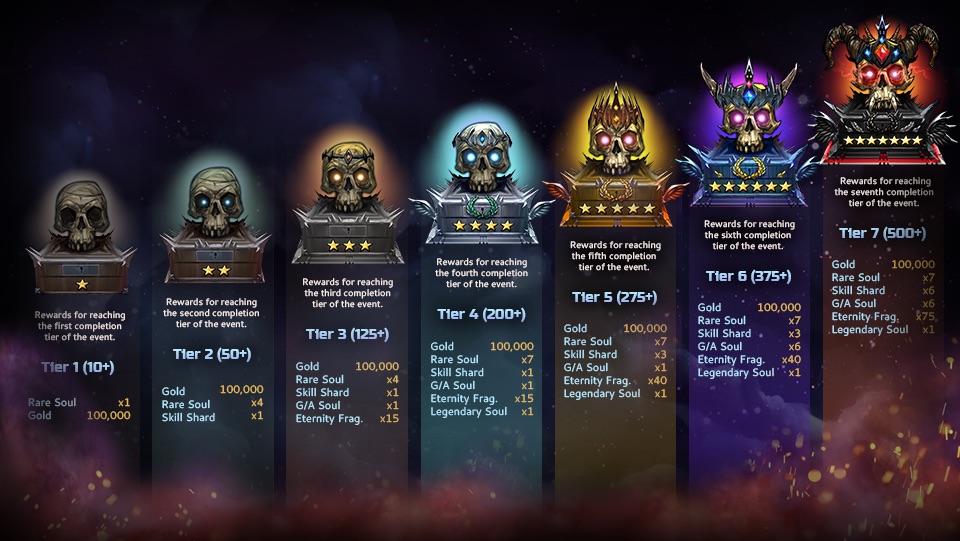 You can access your Fragments from the Fragments button on the Book of Souls screen.
This event starts May 27 at 5PM PDT and runs to June 3 at 5PM PDT. Rewards will be available to claim in-game approximately 24-72 hours after the event ends, with rewards claimable for 1 week.