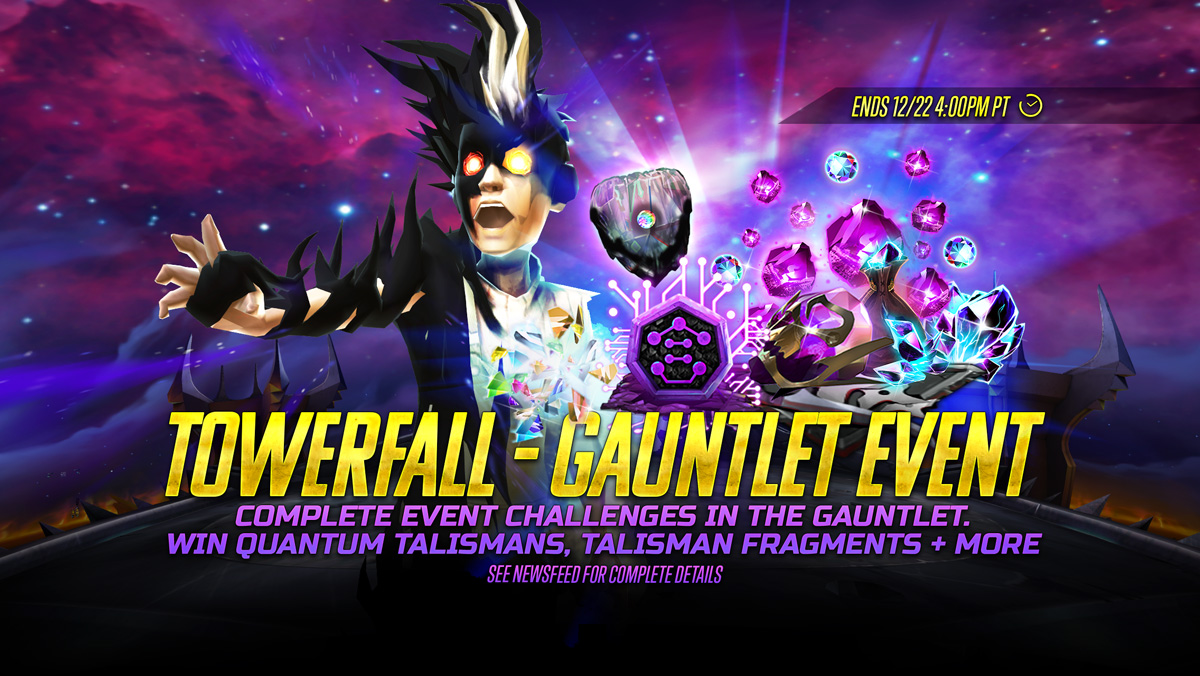 08 Dec

Towerfall – Complete Challenges for Quantum Talismans + MORE

Complete specific challenges in the Gauntlet for valuable rewards!

From now until December 22nd at 4PM PT, complete event challenges in the Gauntlet to earn rewards such as Cosmic Evo Materials, Talisman Soul Fragments, Ironite and more!

You can also earn a full set of Quantum Talismans by completing class-specific Gauntlet Battle event challenges!

Quantum Talismans are purple Talismans with a 6 set effect. Equip them to take 40% Reduced Damage. These talismans also Transform Beneficial Effects into their Golden versions for 2 turns at the start of your turn. They also allow you to deal 6 additional hits of damage to targets that have Labyrinth Talismans equipped after each action.