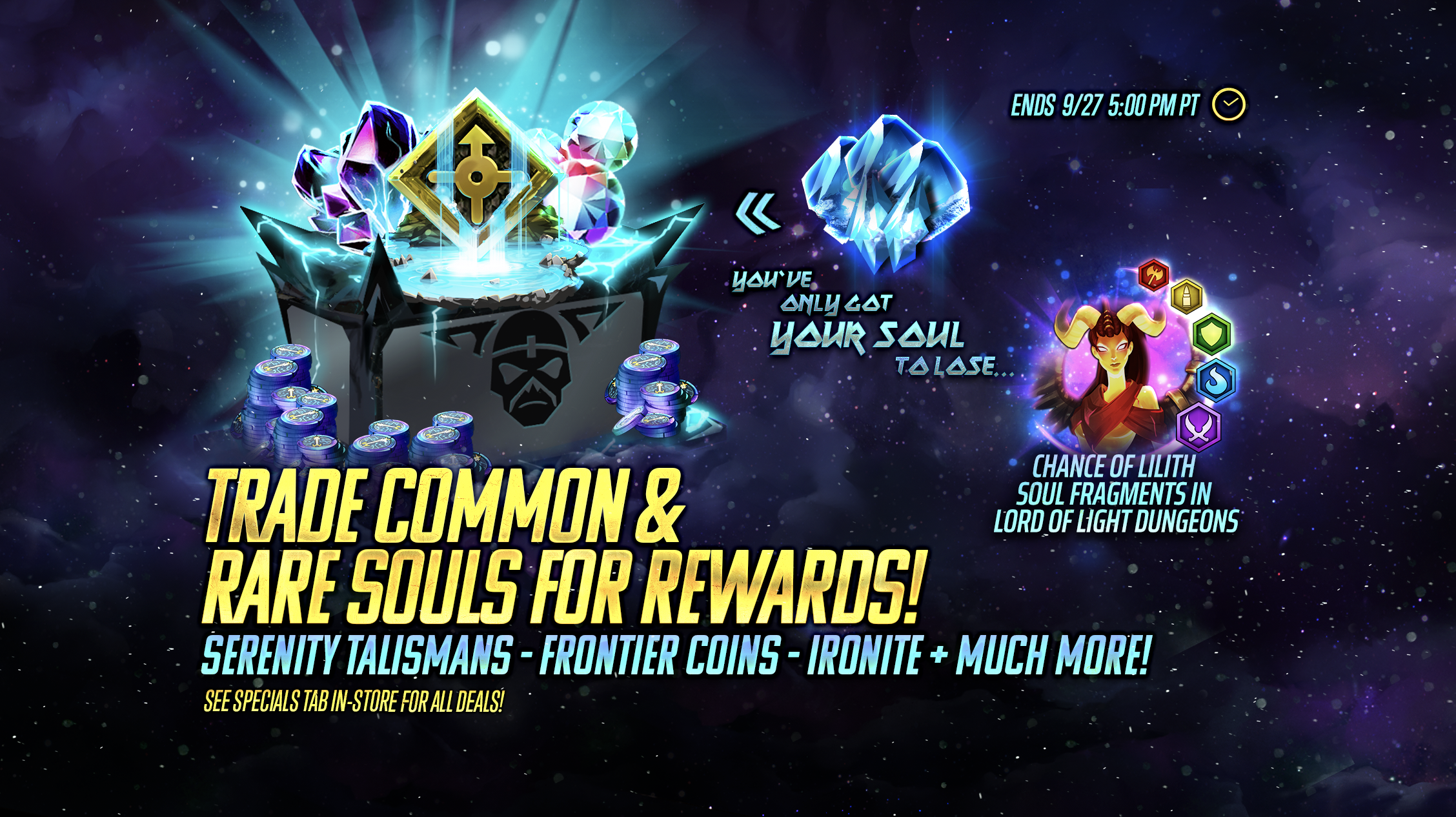 20 Sep

Trade Souls for Rare Talismans, Frontier Coins and MORE!

The Soul Trade is on now!

From September 20th to September 27th, you'll be able to trade your hoarded Common and Rare Souls for a variety of goods in the Specials Store!

The Store's Special tab is packed with high value items including:
Serenity Talismans
Prime Talismans
Frontier Coins
Ironite
Skill Shards and MORE
Serenity Talismans grant Cleanse status for 2 turns at the start of battle. They also Cleanse all Negative Effects, including Silver Effects from all allies and grant Cleanse and Regen for 2 turns upon death.
Prime Talismans have a chance to grant Perfect Immunity to self and a random ally with Perfect Basic Attacks!
Special Event Addition: Lilith Soul Fragments are available from all floors of the Lord of Light dungeons until September 27th! Collect 500 Fragments for a guaranteed 5★ Lilith!
Be sure to play the Lord of Light Dungeons to collect these fragments, and also earn more Common and Rare Souls to trade for items in the Specials Store!
Start trading now: http://m.onelink.me/49d39710