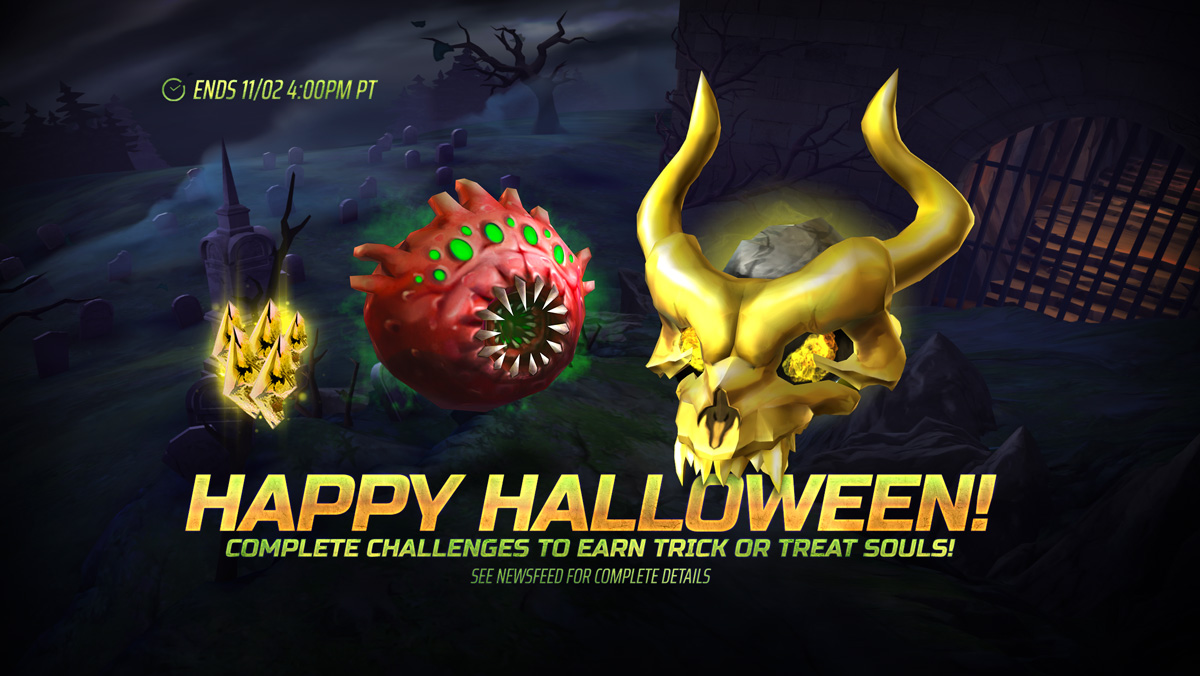 30 Oct

Trick or Treat Bonus Event!

Happy Halloween!

From October 30th-November 2nd, go Trick or Treating throughout Legacy of the Beast for special rewards! There are 7 new spooky challenges to complete that will reward Evolution materials and the Trick or Treat Soul.

Trick or Treat Soul Details!

Summon if you dare!

The Trick or Treat Soul is a limited time event soul which has a 50% chance of summoning a Gold Idol worth 50K Gold (TREAT) or a 50% chance of summoning a Voidling (TRICK!).

A heads up to all our collectors out there…the long requested Sentinel Voidling is making its Legacy of the Beast debut in this special soul!

Get all the details on this winged menace in the Compendium!

Looking for more souls? Pick up a pack of 3 Trick or Treat Souls from the Event Store for 100 Ironite.