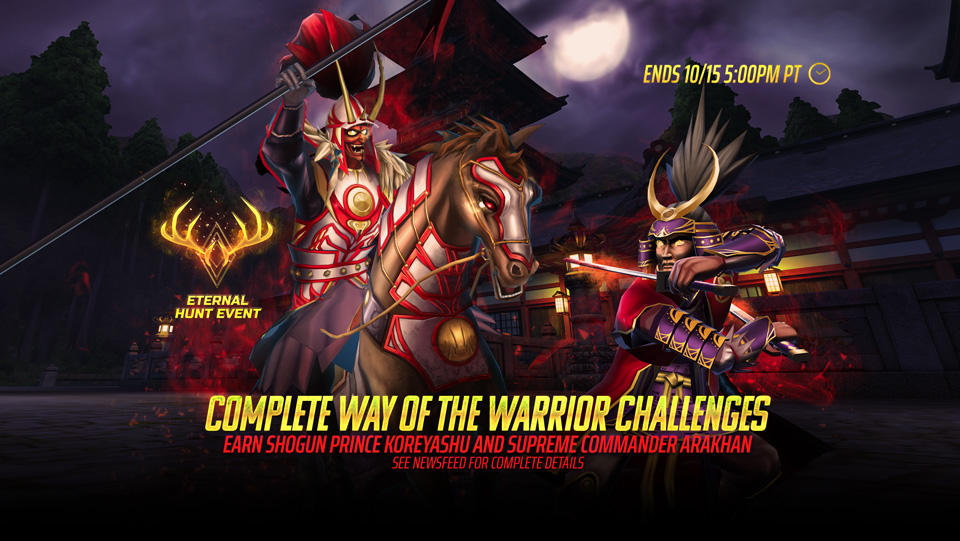 08 Oct

Way of the Warrior (Variety) – Exclusive chance at 5★ Shogun Prince Koreyasu

From now until October 15th at 5PM PDT, complete event challenges to earn rewards such as Sharpened Blades, the 4★ Magus Mystic, various Awakening Materials, Wild Artifacts and more!

Sharpened Blades can be traded in store for Shogun Prince Koreyasu, Supreme Commander Arakhan and Cosmic Nomad Talismans.

Note: At the end of this event, any unspent Currency will be automatically converted into Precious Soul Fragments at a 10% rate.

Wild Artifacts are the event currency of our Eternal Hunt event running until October 31st.

Trade your Wild Artifacts in the Event Store for rare rewards including the Cernunnos, Zodiac Talismans and more!