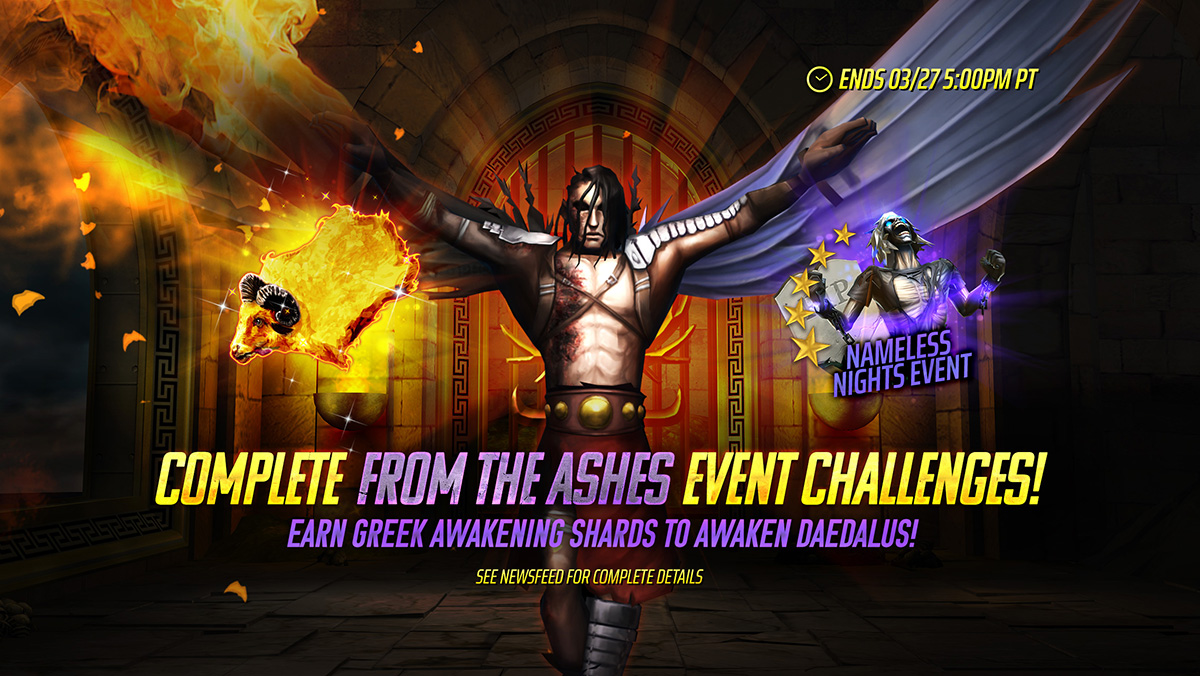 20 Mar

From the Ashes – Earn Greek Awakening Shards to Awaken Daedalus!

Earn new Greek Awakening Shards!

From now until March 27th at 5PM PDT, complete event challenges by participating in a variety of areas in the game to earn rewards such as Grimoire Fragments, Greek Awakening Shards and more!

Greek Awakening Shards are the final material needed to fully Awaken Daedalus!

Grimoire Fragments are the event currency of our overarching Nameless Nights event that is running through March.

Trade your Grimoire Fragments in the Mega Store for rare rewards including 5* Live After Death Eddie.

You can learn more about this featured event in the Nameless Nights event post here!