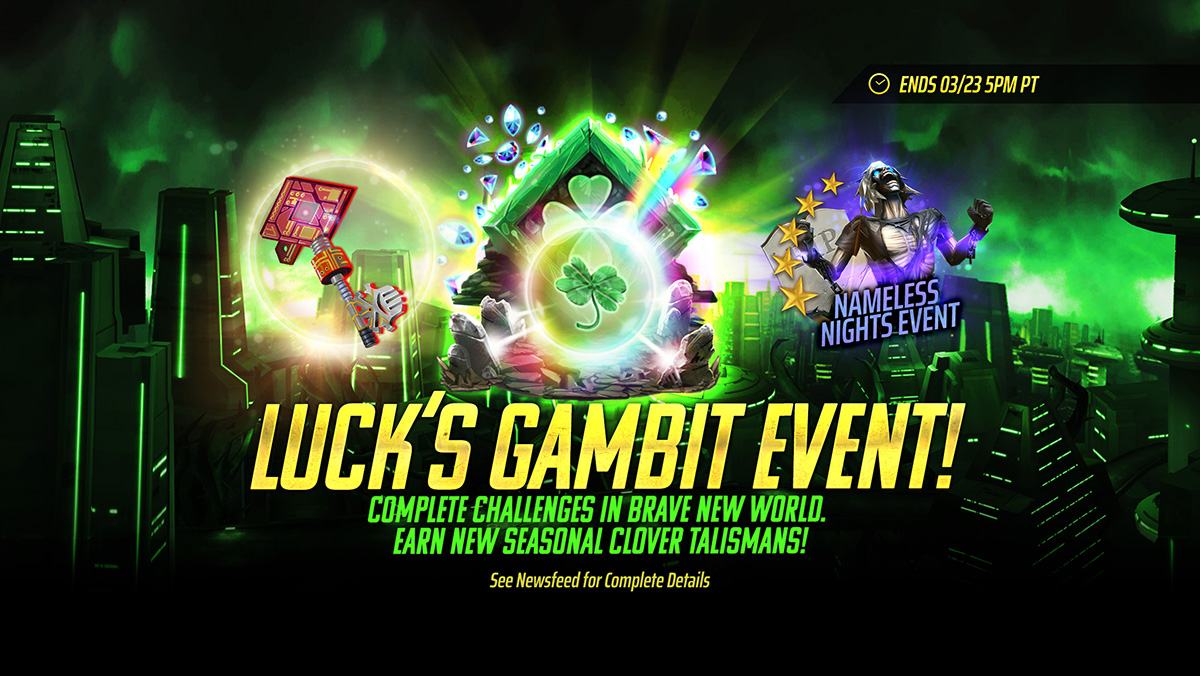 16 Mar

Luck's Gambit – Battle for Clover Talismans and Awakening Materials!

Test your luck and battle in Brave New World for rare rewards.

From now until March 23rd at 5PM PDT, complete event challenges to earn rewards such as Grimoire Soul Fragments, seasonal Clover Talismans, Awakening Materials and more!

Clover Talismans are green talismans with a 3 set effect that is not available anywhere else! Equip a full set to increase the Accuracy of all your allies by +25% in battle until they die. These talismans will also remove up to 3 Negative Effects, including Silver Effects, from the wearer, grant Cleanse for 2 turns and Heal a random ally for each negative effect removed at the start of your turn.

Grimoire Fragments are the event currency of our overarching Nameless Nights event that is running through March.

Trade your Grimoire Fragments in the Mega Store for rare rewards including 5* Live After Death Eddie.

You can learn more about this featured event in the Nameless Nights event post here!