THE CHARACTER

In a post-apocalyptic wasteland, humanity struggles to cling to life and survive off the land.
An expert survivor, Queen Beast never sleeps- able to keep her allies alive long enough to strike the killing blow. Players who need a hardy and deadly ally on their team need to look no further.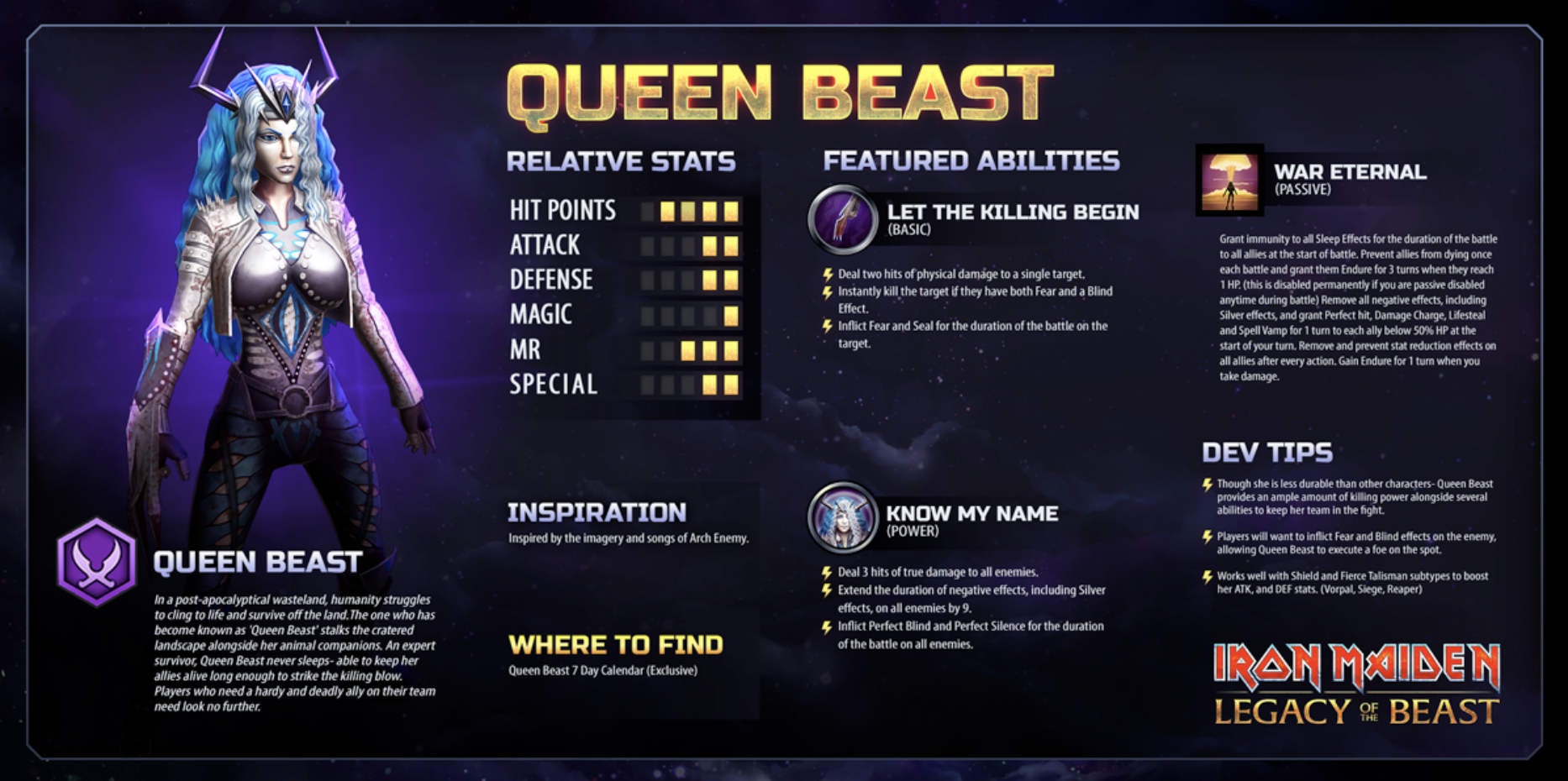 Players were able to earn Queen Beast for free by logging in for 7 days over the course of a month. Take a look at the free calendar below!
Get free Queen Beast and Doomsday Eddie wallpapers for your devices here
THE EVENT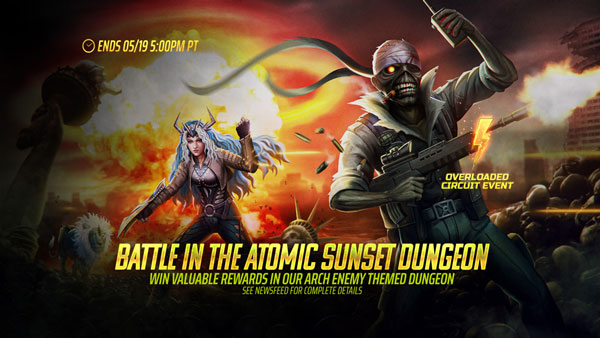 Players got a look at Queen Beast in action during the Atomic Sunset dungeon event. This dungeon was available from May 12th-19th and was an ode to both bands' lore taking its themes from Iron Maiden's song '2 Minutes to Midnight' as well as the lyrics and video for Arch Enemy's new single 'Sunset Over the Empire'.
Atomic Sunset featured an Arch Enemy themed script, and 4 difficulty settings with epic rewards. Doomsday Eddie leads Queen Beast and her loyal companion Grayclaw as they fight back droves of ravenous mutants. Can they save what's left of the natural world?
Get full event details here: https://ironmaidenlegacy.com/atomic-sunset-dungeon-battle-in-our-arch-enemy-themed-dungeon/