THE CHARACTER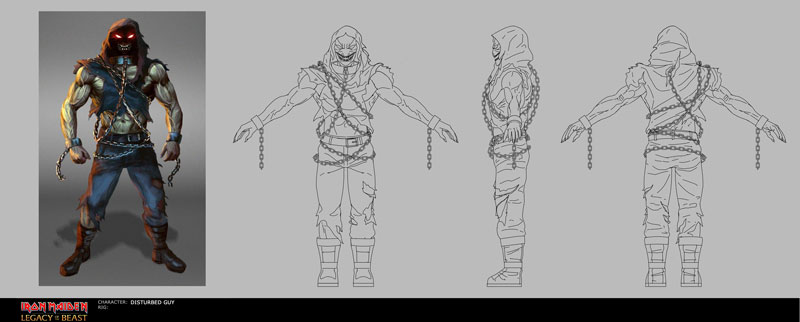 The spirit of vengeance is here!
The Guy is able to smash his foes with the power of ten thousand fists- dealing multiple hits of devastating damage to an enemy until they are nothing but a memory.
His passive, The Vengeful One, makes him incredibly hard to kill, and allows him to dish out punishment to enemy teams stupid enough to cross him!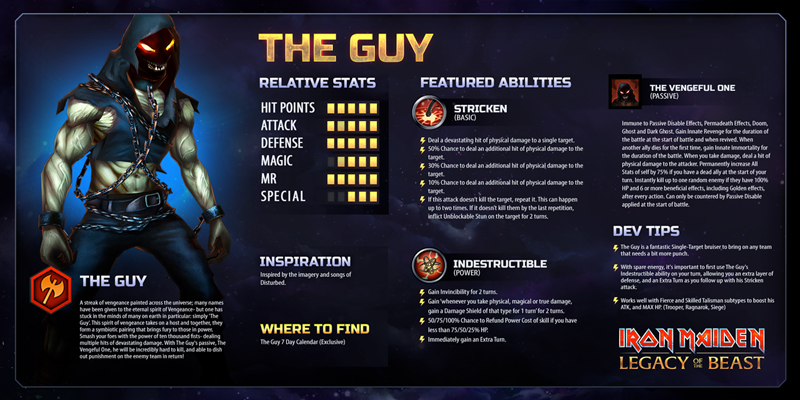 Players were able to earn The Guy for free by logging in for 7 days over the course of a month. Take a look at the free calendar below!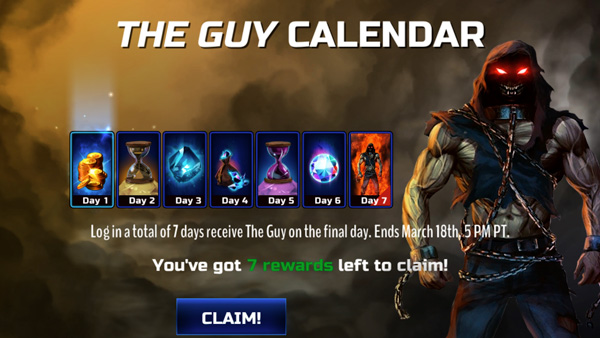 Get free The Guy and Cyborg Eddie wallpapers for your devices here »
THE EVENT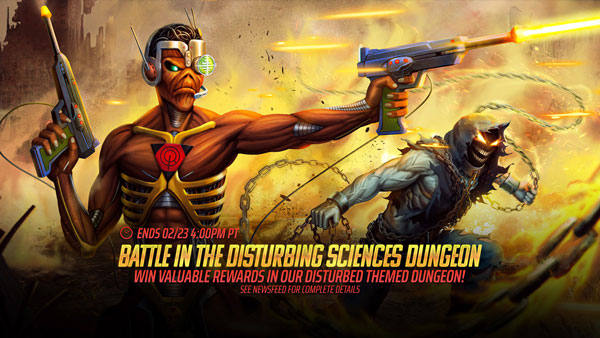 Players got a look at The Guy in action during the Disturbing Sciences dungeon event. This dungeon was available from February 16th-23rd and was an ode to both bands' lore taking its broad themes from the cover of Iron Maiden's "Somewhere in Time" album and Disturbed: Dark Messiah, a five-part comic book series where The Guy makes his comic book debut.
Disturbing Sciences featured a Disturbed themed script, and 4 difficulty settings with epic rewards. Cyborg Eddie leads the charge as he and The Guy bring the metal to Brian Kek, a power hungry industrialist who will stop at nothing to push technology to its extremes. Can they stop Kek's master plan?
Want to see some of our media coverage for this collaboration? Check out our Press page! »