THE CHARACTER
John Goblikon is many things: a Frontman, an author, an insurance salesman and more. What people don't expect is a powerful Assassin who will tear each and every one of his enemies to shreds with his terrifying claws or bowl them over with a perfect strike.
Players were able to earn John Goblikon for free by logging in for 7 days over the course of a month. Take a look at the free calendar below!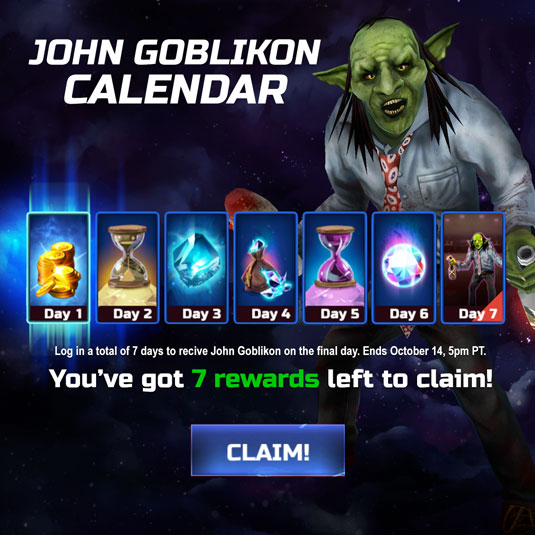 Get free John Goblikon and Number Of The Beast Eddie wallpapers for your devices HERE!»
THE EVENT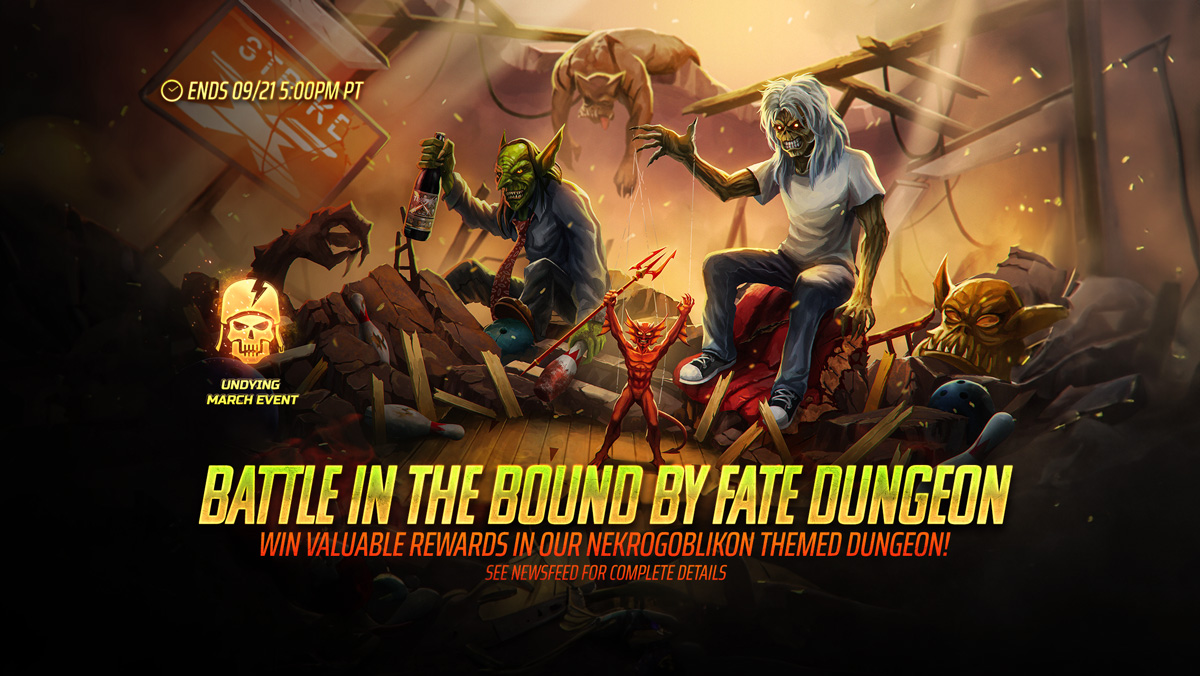 Players had the chance to take John Goblikon out on a night of bowling during the Bound By Fate dungeon event. The dungeon was available from September 14th-21st with the bowling alley environment based on the music video "Bones".
Players were taken through a unique and exciting storyline, based on the lyrics and albums of Nekrogoblikon! With 4 difficulties to choose from, they joined John Goblikon and Eddie as they had a fun time bowling and bashing their way through some trolls! Joined by Dark Le Fay, this trio will never forget the adventure they had during a night of innocent bowling.