THE CHARACTER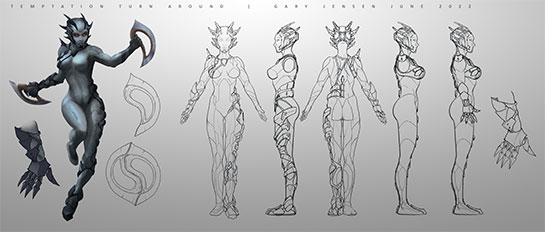 A bio-synthetic marvel born of forgotten technologies, Genesis disrupts enemy teams while protecting her team from negative effects.
The design for this character was inspired by the cover art of the Within Temptation single, "Shed my Skin."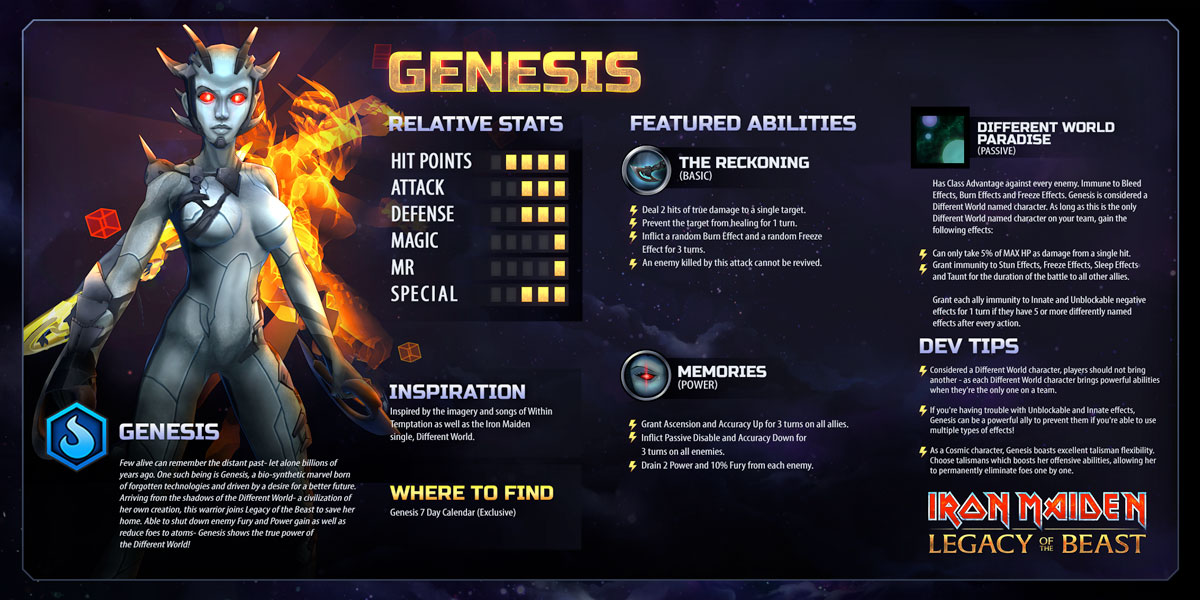 Players were able to earn Genesis for free by logging in for 7 days over the course of a month. Take a look at the free calendar below!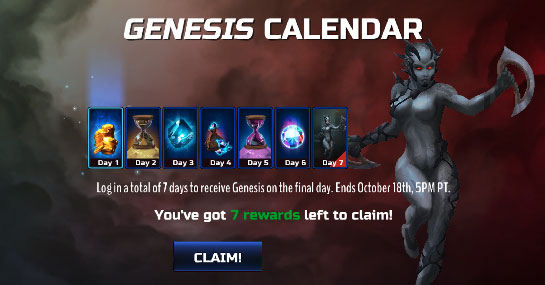 Get free Genesis and Different World Eddie wallpapers for your devices here »
THE EVENT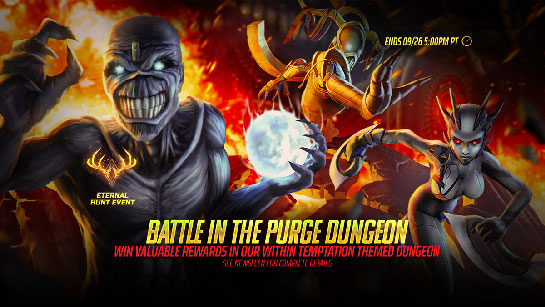 Players got a look at Genesis in action during The Purge dungeon event. This dungeon was available from September 19-26th and was inspired by Within Temptation's 2020 single of the same name. The event story line is also inspired by the lyrics, themes and imagery of the Iron Maiden track 'Different World', as well as the 2006 music video.
This dungeon design was inspired by dystopian Brutalist architecture, HR Giger, The Matrix and Blade Runner. Modeled in Maya, super charged by the Diffusion Rendering AI output of Midjourney, exported to Unity and lit with our own in house rendering and lighting engine.
The Purge featured a Within Temptation themed script, and 4 difficulty settings with epic rewards. Different World Eddie leads Genesis into battle against the Different World Machine God who is hell bent on assimilating any lifeform that refuses to conform to his world view