AVENGED SEVENFOLD'S DEATHBATS CLUB COLLAB
In October 2022, Legacy of the Beast teamed up with Avenged Sevenfold's Deathbats Club for an awesome in-game collaboration.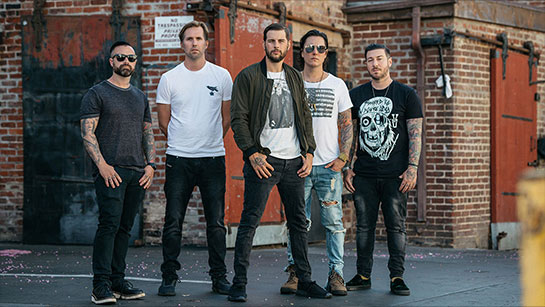 Earlier this year, the Deathbats Club held an exclusive contest on the official Deathbats Club Discord channel for members of the DBC to have their bat featured in Legacy of the Beast! 25 semi-finalist were chosen but only 3 were turned into official playable characters in the game.
Our collab event dungeon also featured several other Deathbat semi-finalist designs worked into the carnival environment!
Introducing the Deathbats! These undead carnies and scoundrels inflict negative effects on enemies, working together to crush anyone who stands in their way – no matter how many lives it takes.
Learn more about this collaboration in the video below!
THE STORY
This 13 day long event ran through the Halloween season. The Nightmare Carnival has moved into town – a must-see event for all girls, boys, ghouls, skeletons and everyone in between!
Heralded as the greatest show you'll die to see, this mysterious circus appears seemingly out of nowhere and has hosted on planets across the universe! Heading the operation – an Eddie out of time and Space: Ringmaster Eddie takes to the stage to grunt and groan, delivering a performance that's sure to shock and terrify in equal measure.
This year, the carnival is back on earth near Night City, an opportunity that Charlotte is NOT going to miss. Driving into the circus, however, she finds it in total disarray! It seems that some outside force has disrupted the festivities, a slightly-familiar harlequin and his band of chattering DEATHBATS!
Now Ringmaster Eddie and Charlotte must clear the way of these mischievous skulls, save the Nightmare Carnival, and discover who or what is behind this escapade!