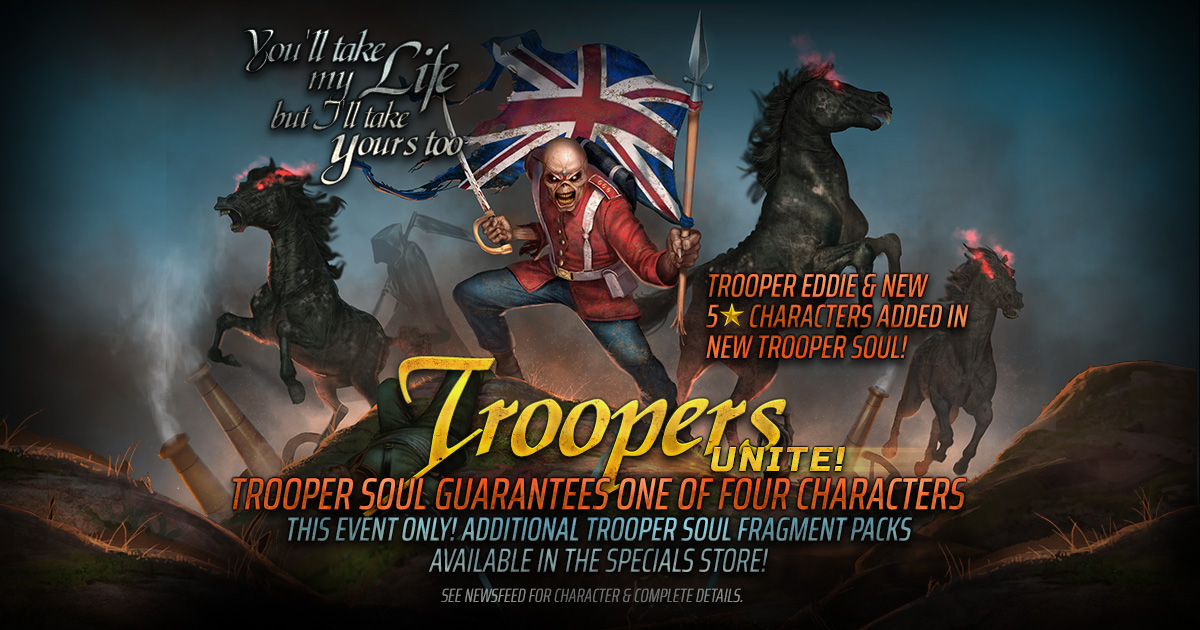 21 Nov

Troopers Unite Event on NOW!

Earn Trooper Eddie faster in the Troopers Unite Event!

From November 21st to the 25th, Trooper Soul Fragment bundles are available in the Special's Store! Claim the following:
Trooper Soul Fragments x100 for 650 Ironite. Available 1/event.
Trooper Soul Fragments x10 for 500 Iron Coins. Available 3/event
Trooper Soul Fragments x10 for 2M Gold. Available 3/event
Play the campaign and battle in the Arena to earn Gold, Iron Coins and Ironite to take advantage of these limited time offers! BATTLE NOW -> http://m.onelink.me/49d39710
Remember! Once this event ends, Trooper Soul Fragments will only be claimable with Trooper Badges! Learn more about the Trooper Soul here!
Prepare your Troopers for Battle!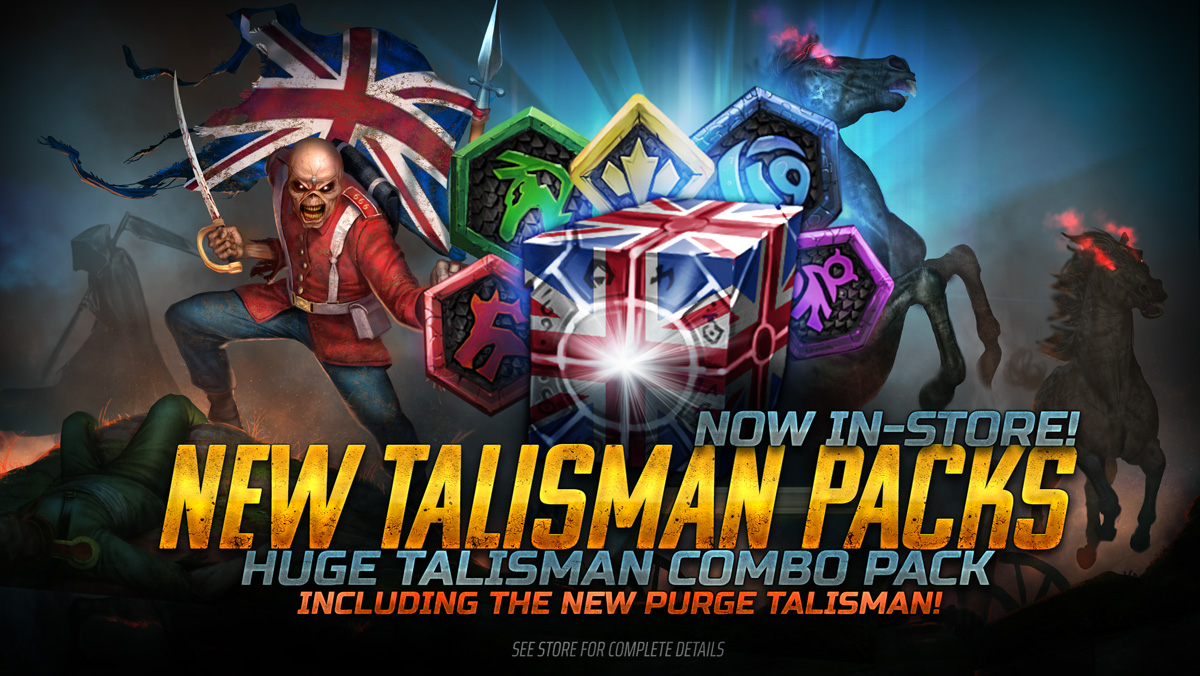 Fortify your characters with the Trooper Talisman Combo Pack! This package contains a variety of talismans selected by the designers and are the perfect fit for one or more of the Trooper Soul characters:
The package includes:
NEW Purge Talismans (Onslaught) x3: Chance to remove beneficial effects and heal yourself on Perfect Attacks!
Hunter Talismans (Safeguard) x2: Inflict Ignite on enemies, and do extra damage to Ignited enemies!
Predator Talismans (Arcane) x2: Inflict Smite on enemies, and do extra damage to Smited enemies!
True Talismans (Ward) x2: Start battle with a 75% reduction to True Damage!
Fate Talismans (Barrier) x3: Get Ascension, Immortality, or Perfect Immunity every turn!
Plus Ironite, Gold, and a massive pile of Sands of Time to help grind through your troopers to earn Trooper Badges!
This Talisman combo pack is available until November 25th at 4pm PST!