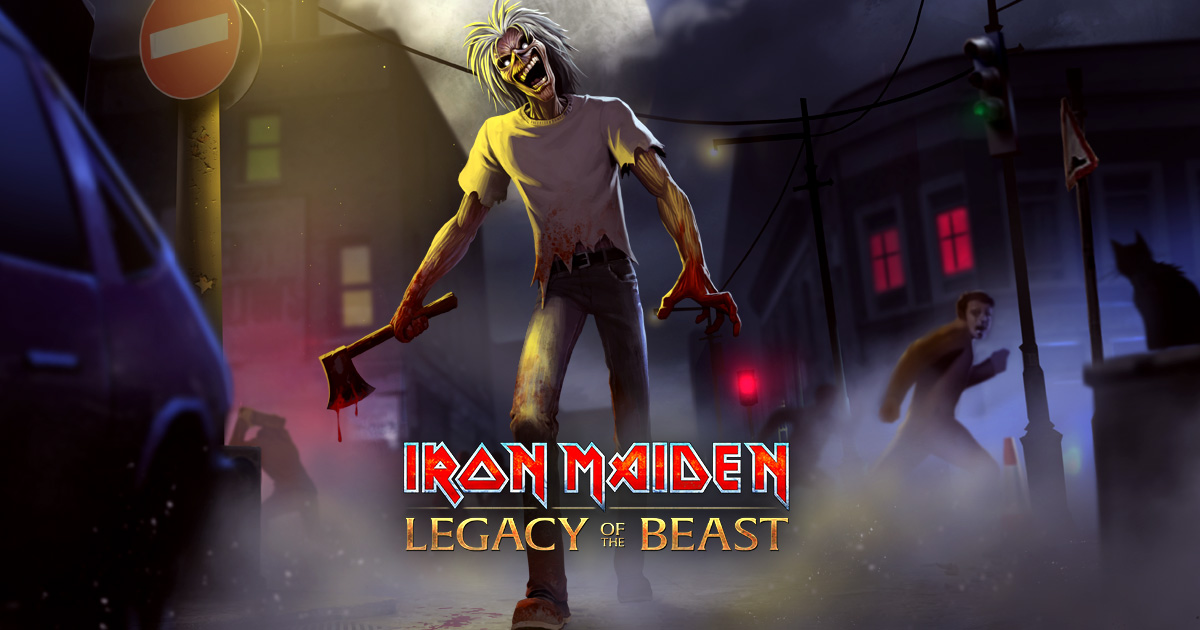 04 Dec

Night City is Live!

Iron Maiden: Legacy of the Beast's fifth world, the long awaited Night City, is officially live!

Set in a dystopian 1980's London this massive new world kicks off Legacy of the Beast's second story arc and is inspired by Iron Maiden's first two albums specifically Iron Maiden and Killers.

Collect all-new characters and conquer challenging new quests as you battle through waves of demons and vicious gangs on the gritty streets of Night City!

Survive the harrowing trials that await to unlock the iconic Killers Eddie! This 4★ Assassin is a single target, negative effect damager that inflicts his targets with Bleed and triggers additional negative effects based on the presence of Bleed, including Reduce Max HP, Toxic Burn, Bloodlust, and a new effect called "Cleave" which causes the target to damage all of his allies whenever they take damage.

Night City becomes available after clearing Underworld on Madness difficulty.

To celebrate the launch of our latest world, we'll be running a Night City Mega-Event all winter long! Learn more about this and the current Night City: Call of the Killer event to see how you can start collecting new Night City characters!