THE CHARACTER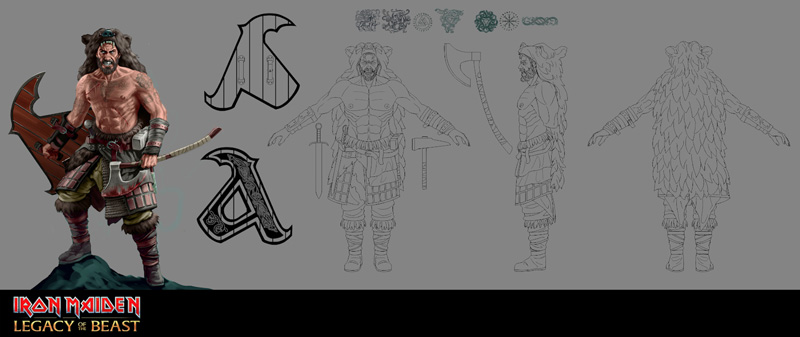 Legacy of the Beast introduced the fearsome Berserker who shares the name of Amon Amarth's 2019 album of the same name.
The Berserker is ready to send his foes to Valhalla with his mighty axe! This fearsome warrior is a Single Target demolisher that heals himself while increasing his physical damage!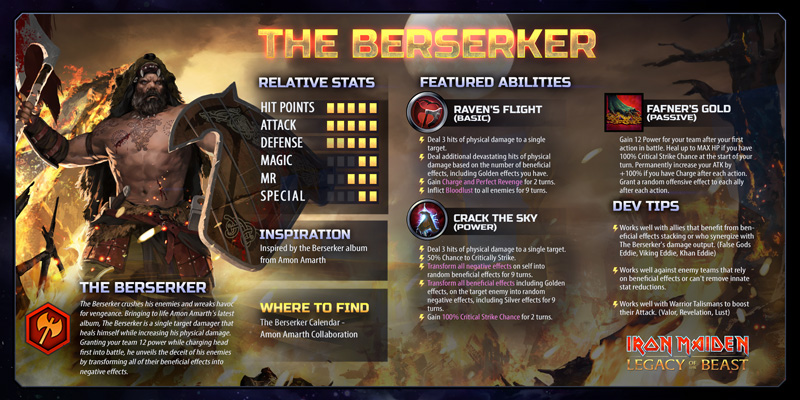 Get free Berserker and Viking Eddie wallpapers for your devices here »
THE EVENT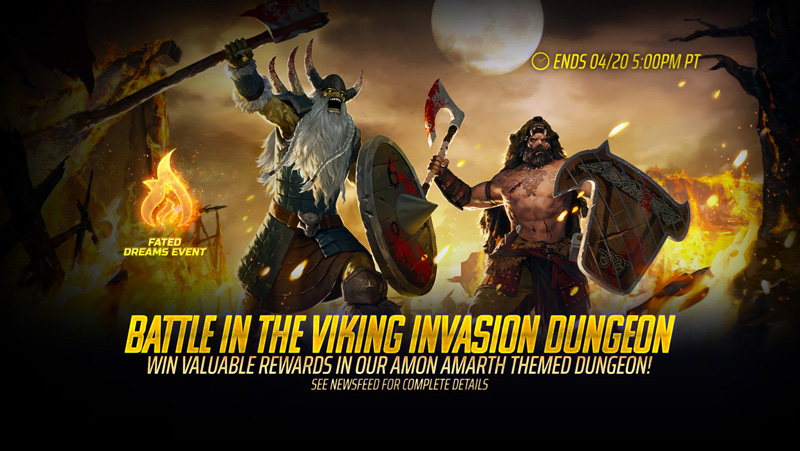 Player's were able to discover the Berserkers story in the Viking Invasion Dungeon! The dungeon ran from April 13th-20th, 2021, and took its broad themes from Iron Maiden's song, 'Invaders' from 1982's 'The Number of the Beast' album, and Amon Amarth's 2019 album, 'The Berserker'.
Viking Invasion featured a Amon Amarth themed script, and 4 difficulty settings with epic rewards. Players battled with Viking Eddie and The Berserker on a path to to seek vengeance for the Berserker's fallen kin.
Want to see some of our media coverage for this collaboration? Check out our Press page! »