THE CHARACTER

When you see pure chaos and destruction, you know that this fanged beast is close by. Snaggletooth is a high-decibel powerhouse that will brutally swing his battle axe at anyone or anything that stands in his way.
Though he is rebellious by nature, this snarling and salivating war pig will be a huge help to any team that needs straight-ahead power. And nothing brings Snaggletooth more pleasure than slashing and smashing this way through enemy forces. Rock on!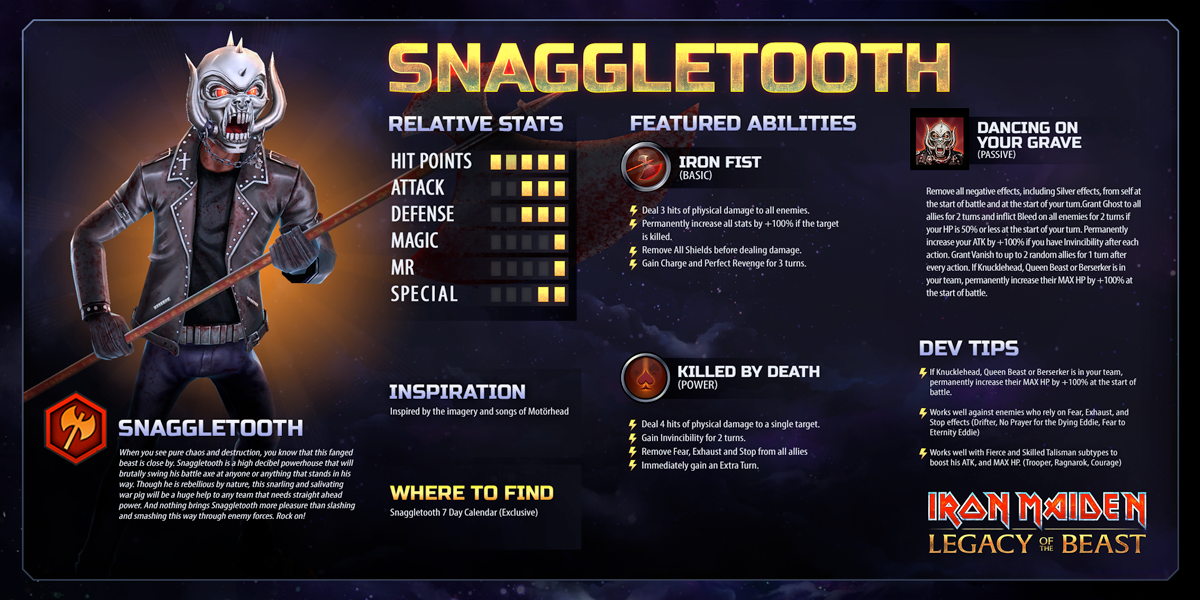 Players were able to earn Snaggletooth for free by logging in for 7 days over the course of a month. Take a look at the free calendar below!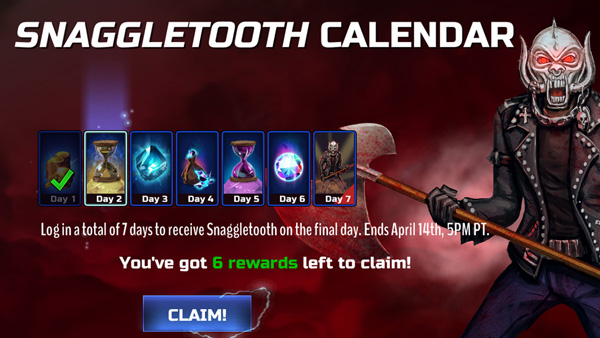 Get free Motörhead Wallpapers for your devices here »
THE EVENT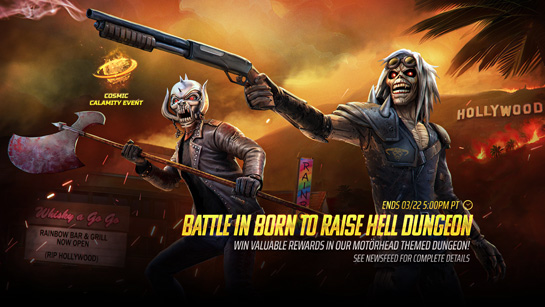 Players had the chance to witness Snaggletooth in action during the Born to Raise Hell dungeon event. The dungeon was available from March 15th-22nd and was inspired by the lyrics and albums of Motörhead.
The dungeon itself is set on the legendary Sunset Strip which has a long history of being a hub of rock music and nightlife.  In the 1980s it was a popular destination for bands such as Motörhead who played at clubs such as the Whiskey a Go Go and the Rainbow Room – the latter Bar & Grill becoming a second home to their legendary frontman, Lemmy.
The Born To Raise Hell dungeon event featured a Motörhead themed script, and 4 difficulty settings with epic rewards. Wasteland Eddie teamed up with Snaggletooth to take on a rival gang, who is hellbent on gaining power and influence in this post-apocalyptic city.